"Old Friends", "Inner Demon", "Panic Room", "Ninjas! At The Arcade"
Writers: Joshua Williamson, Nadia Shammas, Ed Brisson & Stephanie Phillips
Artists: Otto Schmidt, Sweeney Boo, Mike Bowen & Ann Maulina
Color Artists: Otto Schmidt, Sweeney Boo & Mark Morales
Letterers: Steve Wands, Becca Carey, Troy Peteri & AndWorld Design
Review by Max Byrne
Shadow War Zone #1 provides a break from the main narrative thrust of the brilliant crossover saga, as it shines a spotlight onto characters that are operating on the fringes of the story. Via a series of four short stories, by different creative teams, the world of "Shadow War" has expanded greatly.
First up is "Old Friends", which retains the main "Shadow War" scribe, Joshua Williamson, with art by Otto Schmidt. I thoroughly enjoyed reading Black Canary's story, as she comes face to face with her former protege, Angel Breaker. This is a highly enjoyable romp, packed with non-stop action.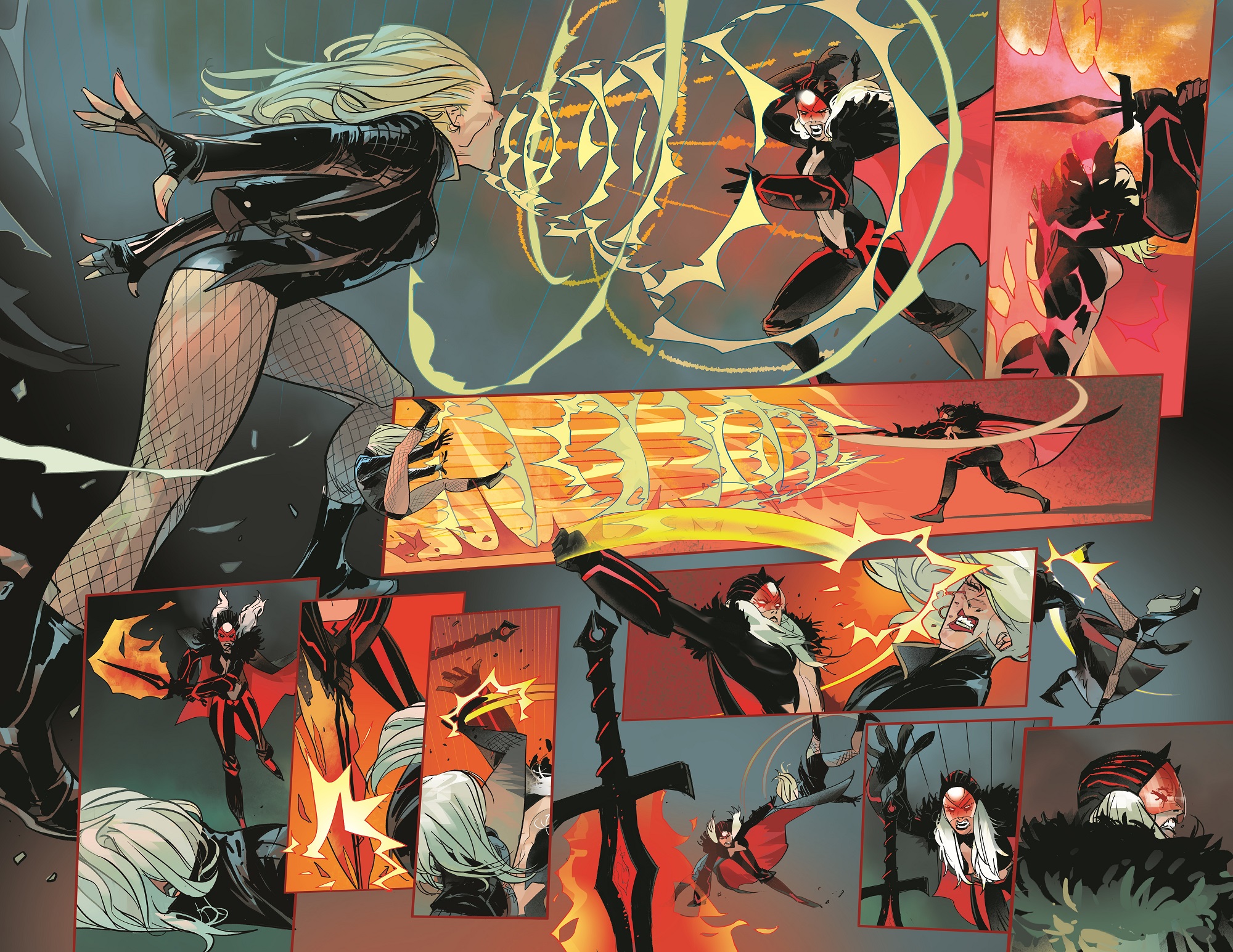 To see these two deadly Femmes Fatale in action is a testament to the artistic skills of Otto Schmidt. His panels are full of activity and demand any reader's attention, conveying a genuine sense of peril and violence. I like Williamson's writing here too, as the sense of history versus obligation weighs heavily on the proceedings. There's plenty more mileage in this relationship and I look forward to seeing where it goes next.
The next story, "Inner Demon", flashes back to Talia al Ghul's youth. Written by Nadia Shammas and featuring art by Sweeney Boo, this is a story that helps to put more meat onto the bone of Talia's backstory. No spoilers here, but we learn about Talia's intimate connection to the Lazarus Pit and how it shapes her destiny.
This is a visually stunning story, as the art of Sweeney Boo is a genuine joy to look at. It resembles the kind of art suited to a high-end children's book, in the best possible way. Full of expression, these are pages that are dreamlike and absorbing. Shammas' story is an absorbing one of family ties and multi-generational strife that certainly sets up intriguing events for Talia moving forward.
Up next is "Panic Room", a jam-packed offering featuring Clownhunter, Ghost-Maker, Batman Incorporated, and Black Spider. Talk about bang for your buck! Do you like action? Well, this will provide you with your fix… and then some. Ed Brisson has concocted a wonderful short story that depicts a Clownhunter that is now reaping the benefits of Ghost-Maker's training.
This is a story that packs in a nice amount of humor with its bone-cracking action, as Ghost-Maker has now established a nice line in elitist, sarcastic wit. From the version of the character we initially met into the man he's become, a throughline of character evolution has been established, so what could have been a two-dimensional character has instead become a compelling one.
When paired with Clownhunter, the results are dynamite and I hope that DC keep them together as long as they can.
The last story is "Ninjas! At The Arcade", an irreverent tale starring Harley Quinn. Written by Stephanie Phillips with art by Ann Maulina, this is a deliciously violent narrative that showcases Ms. Quinn's love for violence, but also her penchant for movie quotes.
Setting the action in an amusement arcade is a spot-on choice, as the equipment and attractions on offer make for excellent props in this brutal ballet. Amidst the carnage of Quinn vs the League of Assassins is a tantalizing glimpse of things to come, with prospective employers observing the action and pondering whether to recruit Harley to their "team".
As to the identity of the two voyeurs, well, you'll have to see for yourselves, won't you?
Conclusion
Shadow War Zone #1 is a highly entertaining issue that works on two levels. It enhances the overall story of "Shadow War" by casting its narrative net far and wide, while also managing to set the stage for multiple storylines to come in the future. This is a wonderful collection of short, snappy stories, and I thoroughly recommend picking up a copy.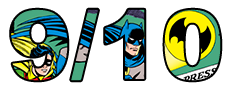 Images Courtesy of DC Entertainment