Danny DeVito will pen a Penguin comic for the character's 80th anniversary.
Tim Burton's Batman '89 universe is having one heck of a comeback. Michael Keaton will be playing Batman again in The Flash, the Batman '89 mini-series is fleshing out the story Burton brought to life in Batman and Batman Returns, and now, Danny DeVito will return to Penguin, a role he brought to life in Burton's Batman Returns.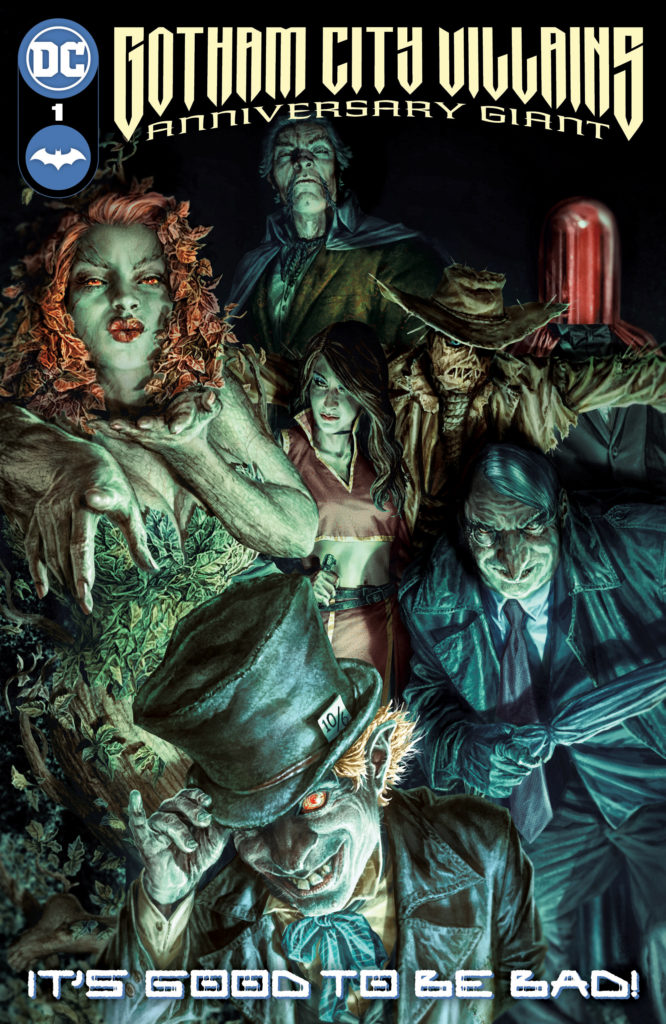 While DeVito won't be suiting up this time around, he will be writing a story for the character's 80th anniversary in Gotham City Villains Anniversary Giant #1. The anthology one-shot will collect stories from several writers and artists celebrating some of Batman's famous rogue's gallery. Joining Penguin will be Poison Ivy, The Scarecrow, Ra's al Ghul, and more. No word yet on who will draw DeVito's story, but the one-shot will be available on November 30th, 2021.
Along with DeVito's Penguin story, Gotham City Villains Anniversary Giant #1 will have contributions from writers Wes Craig, G. Willow Wilson, Phillip Kennedy Johnson, Joshua Williamson, Stephanie Phillips, Dan Watters, and Mairghread Scott. Wes Craig will also take up artist duties, alongside Dan Mora, Emma Rios, Riccardo Federici, Max Raynor, Max Fiumara, Skylar Patridge, Ariela Kristantina, Khary Randolph, Jill Thompson, Christian Ward, Gabriel Walta, and more.
DeVito's take on Penguin redefined the character. No longer the dapper crime boss, the Penguin that DeVito portrayed was monstrous, a blood-thirsty human with birdlike qualities. For a generation, that's who Penguin is and will always be. That version of the character isn't necessarily one that has stuck in the comics or other appearances of the character, but DeVito's Penguin will forever be part of the character's legacy.
Pick up Gotham City Villains Anniversary Giant #1 on November 30th for $9.99 (standard cover, variant covers will run you $10.99).
Source: GamesRadar
Images May Be Subject to Copyright