Article by Adam Poncharoensub
Remember when DC, at the last second, decided to split DC FanDome over two days, separated by three weeks? Well, the second part of the event happened yesterday. Wisely, all the content was available at 1pm to peruse at our leisure. While August focused on movies and video games, yesterday focused primarily on DC TV and comic books. Amongst all this was a fabulous panel on Young Justice, in which the Season 4 title was revealed.
They're such a giving crew, as a whole new script was written to be performed on this panel. In attendance were executive producers Greg Weisman and Brandon Vietti, accompanied by the voice cast: Jason Spisak (Kid Flash, Forager), Khary Payton (Kaldur'Ahm), Stephanie Lemelin (Artemis), Nolan North (Superboy), Denise Boutte (Rocket), Danica McKellar (Miss Martian), and Crispin Freeman (Roy Harper and his clones).
A new episode
The episode is part of a nonexistent Season 3.9 and is framed by the narration of Lucas Carr and Forager. The episode features a farewell party for Megan and Connor, who are leaving to set off on a new adventure. No details are provided for about it, however, it's hinted that the couple are retiring from crime fighting and moving away. In Season 3, we learned that the Harper clan started their own company called Bowhunter Security. So, while Will's at this party, the remainder of the Harper clan is working alongside their new recruit on a gig.
As expected, catastrophe strikes, when the new recruit is captured by a Amanda Waller's Task Force X. All those at the party rush to save them, and the identity of this new recruit is a major spoiler, so I urge you to watch it for yourself.
Overall, it's a pretty great episode that I wish I could see animated. In it, we discover a few things, the biggest of which is that Megan and Connor are leaving. By the end of the episode, we learn that Artemis is officially in charge of the Team. Is this canon? Will any of these developments have an impact on Season 4?
Speaking of Season 4, there's some news about that too.
Phantoms?
A Q&A from fans followed the audio play. They revealed, during these difficult times, that they've managed to successfully transition to work from home. This confirms that production of Season 4 is currently underway. Of course the biggest news came when Brandon Vietti answered a fan question, revealing the Season 4 title to be Young Justice: Phantoms. He also unveiled the title treatment for season 4, which you can see below: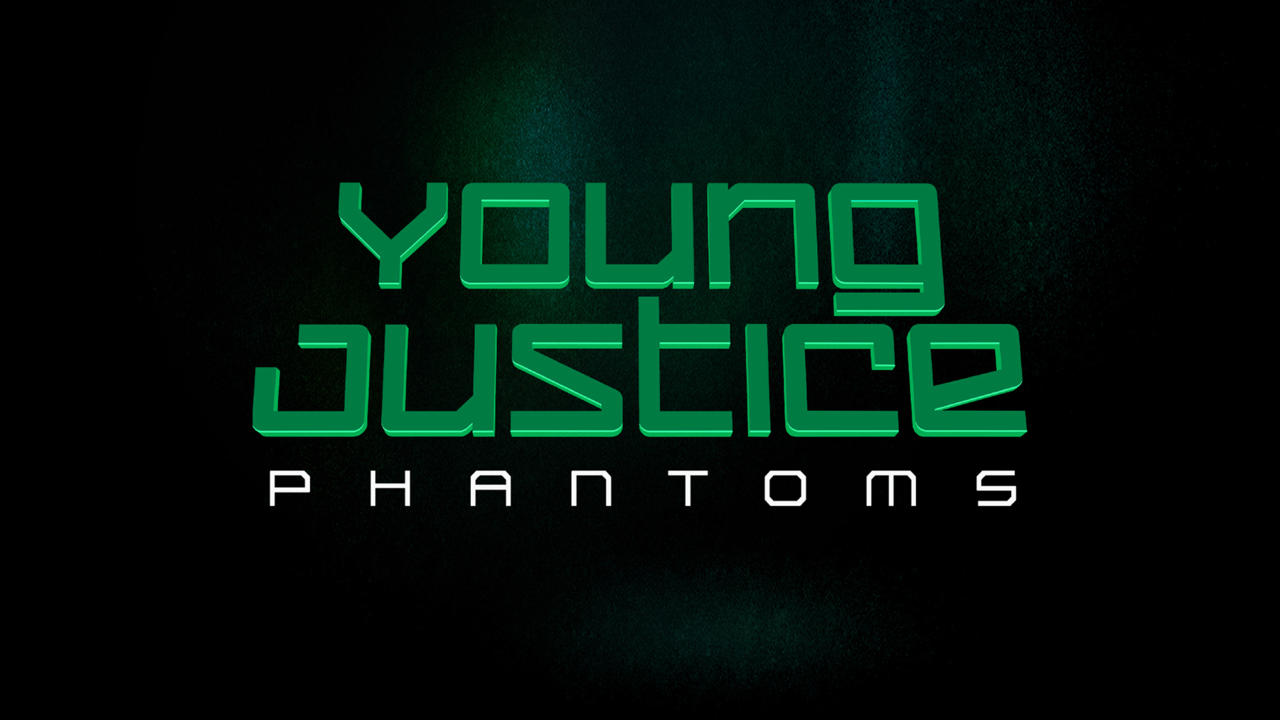 To what exactly does Phantoms refer? Is it the Phantom Zone? Or could the Phantom Stranger make an appearance? Or are there just phantoms on the Team?
Unfortunately, that was the extent of the news. We do not yet have a release date, or where it'll air given all the uncertainty regarding the DC Universe streaming service.
Well, similar to last season, the Season 4 title was revealed way ahead of time. So we'll likely learn jack squat before it airs. In the meantime, at least we have that new episode to hold us over until we finally get it.
Stay tuned to DKN for further Young Justice updates.