Article by Chris Foti
You can never have too many statues and Bat-memorabilia, right? There's always something else you can use to decorate your cave with. With that said, Sideshow Collectibles has announced new Catwoman and Harley Quinn statues. 
First up, is Catwoman wearing her wedding dress from the infamous Bat-Cat wedding (Batman #50).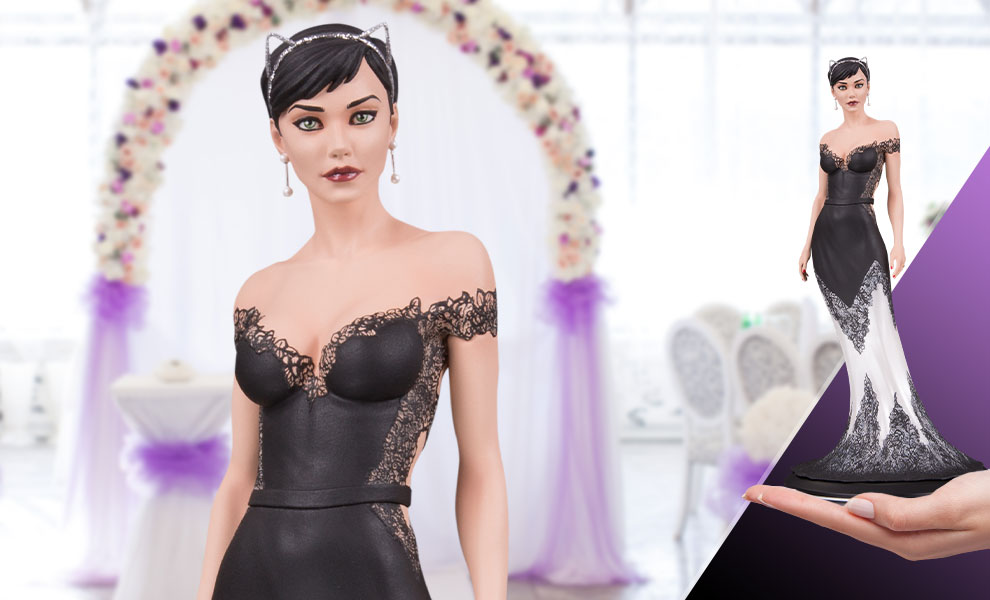 Decked out in her now-iconic wedding dress, Selina Kyle is on her way to marry Batman in this stunning DC Cover Girls statue, based on the art of Joelle Jones. As seen in the comics before the fateful Batman #50, this intricately designed dress is masterfully sculpted by Jack Mathews, and the piece itself radiates a beautiful elegance.

Inspired by the powerful women of the DC Universe, DC Cover Girls is a long-running line that features dynamic depictions of the most famous super-heroines and super-villains in premium statues.
Next up, what if the Joker didn't twist the mind of Dr. Harleen Quinzel, turning her into Harley Quinn. What would happen if Harley Quinn was Batman's Robin?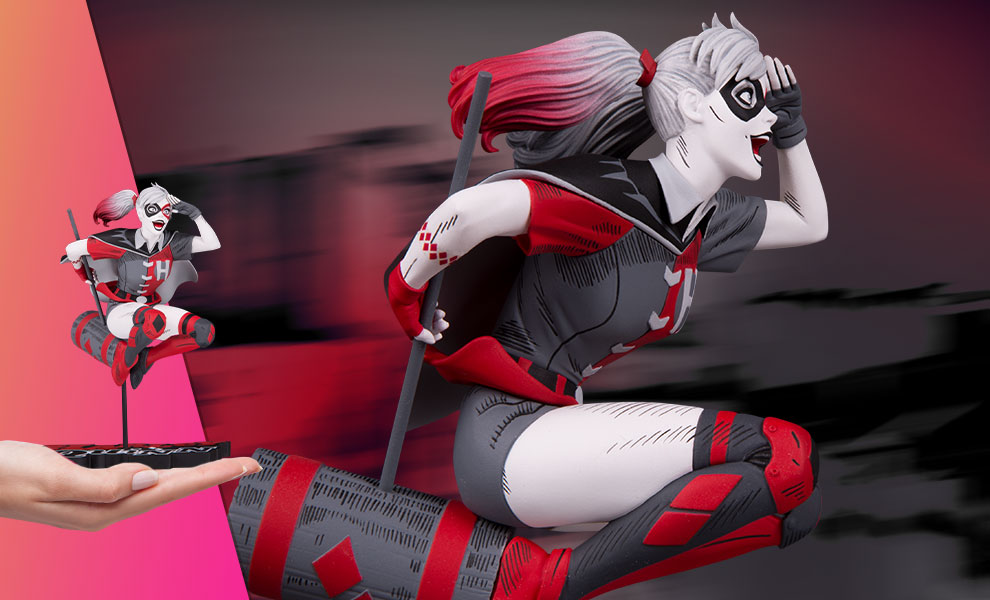 Ever wondered what Harley Quinn would look like as Robin? Well, wonder no more with this adorable statue of Harley Quinn by Guillem March. Based on the Harley Quinn #58 cover in which Harley is seen protecting Gotham with Batman, we now can see what it would be like if the infamous Harley Quinn was Batman's best sidekick.

Harley Quinn Red, White & Black statue is based on art from the comic industry's top creators and re-creates their vision of the red-hot villain in vivid 3-D detail.
Both statues are available for pre-order now with an estimated arrival time of June 2020. Both are a Limited Edition of 5000. Catwoman will run you $140, while Harley Quinn is $95.
Will you be picking up one or both of these DC gals for the mantle? Let us know!