Article by Philip Clark
Everyone who's seen it has loved it, including us here at Dark Knight News. It continues to do incredibly well at the box office, and there are already talks of Joaquin Phoenix getting an oscar for his performance. But I'm not here to rant and rave about the film, I'm here to tell you that you can already start pre-ordering the 4K UHD Steelbook Edition of Joker, which will include a Blu-Ray copy of the production too!
The special edition can only be pre-ordered at Best Buy right now, for the reasonable price of $34.99!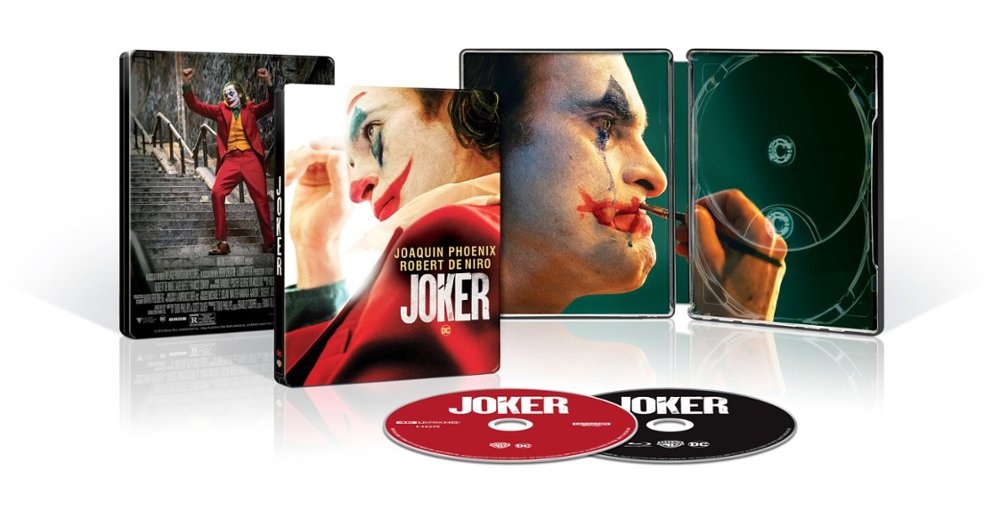 It makes sense that they'd use the most iconic pictures from the promotional art and posters we got. The one of him dancing down the stairs is probably the most iconic of the three.
I like that they've also shown three different sides to him. The contemplating, thoughtful cover. The broken, yet determined centre picture. Before finally, the happy and slightly deranged back picture.
I for one, am heavily excited for the release of Joker to the home theatre, especially in a cool Steelbook.