Article by John Hammond
DC Comics have taken their rightful place on the re-established New York Times Graphic Novel bestsellers list for the week of October 13th.  That's not all, though; not only is Batman: Damned on the list, so is The Batman Who Laughs.
DC DEBUTS ON RE-ESTABLISHED NEW YORK TIMES GRAPHIC NOVEL BESTSELLER LIST

BATMAN: DAMNED by Brian Azzarello and Lee Bermejo debuts at #9

THE BATMAN WHO LAUGHS by Scott Snyder and Jock debuts at #11

DC is making its debut on the re-established New York Times' Graphic Novel Bestseller List for the week of October 13. With critically acclaimed Batman titles, BATMAN: DAMNED and THE BATMAN WHO LAUGHS debuting on the coveted list, the news marks yet another celebration of the Caped Crusader's 80th anniversary this year.

Debuting at #9, BATMAN: DAMNED is created by Eisner Award-winning writer Brian Azzarello with art by award-winning artist Lee Bermejo. A visceral thrill-ride and supernatural horror story, BATMAN: DAMNED follows Batman as he searches for The Joker's killer. But what happens when the person he is searching for is the man staring back at him in the mirror? With no memory of the events of the previous night, Batman is going to need some help. So who better to set him straight than John Constantine? The problem with that is as much as John loves a good mystery, he loves messing with people's heads even more. So with John's "help," the pair will delve into the sordid underbelly of Gotham as they race toward the mind-blowing truth of who murdered The Joker.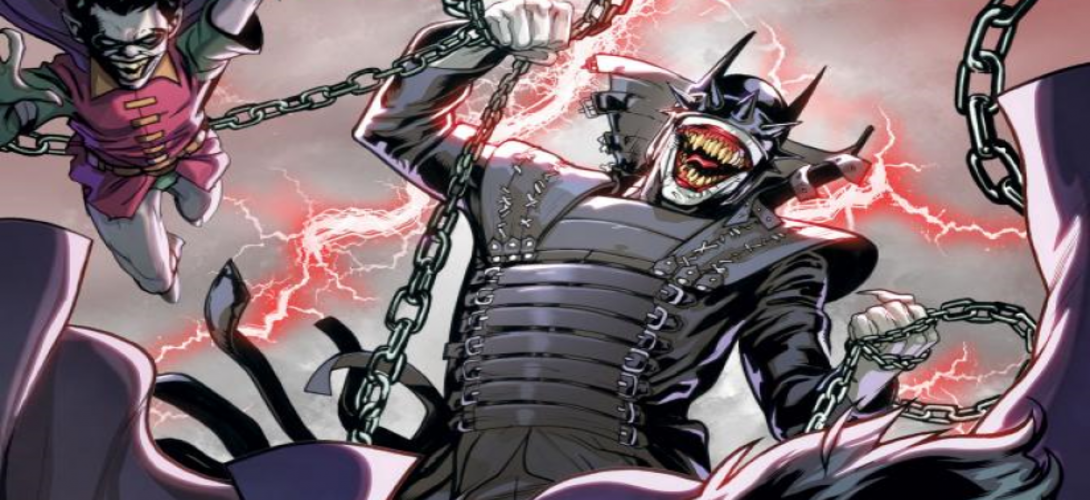 No Laughing Matter
Released in August, the sinister tale of THE BATMAN WHO LAUGHS is debuting at #11. Written by Eisner Award-winning Scott Snyder with art by National Comics Award-winning artist Jock follows the Batman Who Laughs as he enacts a grim plan across the Multiverse — something both terrifying and oddly familiar. When Bruce Wayne realizes the only way to stop this madman is to kill him, he must consider violating the very rule Batman can't ever break… the rule that created the Batman Who Laughs! As Bruce begins to realize that all the mistakes he's made are somehow connected, the Batman Who Laughs unleashes a brand new evil.

Fans can continue their celebration of Batman's 80th anniversary with these New York Times Best-Selling titles, BATMAN: DAMNED and THE BATMAN WHO LAUGHS, which can be found in their local comic stores, traditional booksellers, and on digital book platforms.
In the year of The Dark Knights 80th anniversary, seeing these fantastic books on the New York Times Graphic Novel bestsellers list is massive.  With some of the best writers in the business already writing, or set to write, Batman stories, there's no doubt that we'll be seeing more entries on the list in the weeks and months to come.