You may remember previous rumors that Rocksteady were working on a Superman game? Well that was shot down and left everyone curious as to what the video game developers were really up to.
Latest rumors suggest that what's actually going on is Batman: Arkham Crisis, a game said to be based heavily on Court of Owls; the storyline that kicked off DC's New 52 Batman run.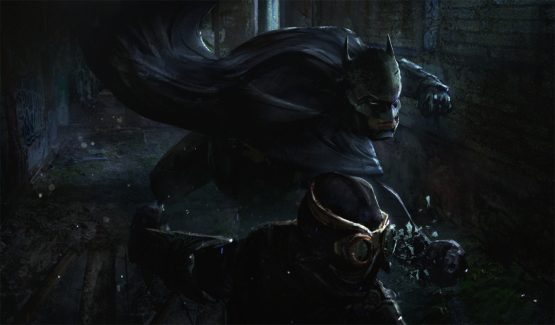 The rumor comes from a play-tester who has reportedly already played it. It's said that they are aiming for "Game of the Year" and it's the most intricate instalment to date.
The tester claims that the Batwing will be a playable vehicle – for travel as well as assisting during missions – and that a new co-op mode will be introduced as well. There isn't any news on the secondary character but it seems likely that it will be Robin, Nightwing or Batgirl. This could open a huge variety of side missions within the game. It's also believed that this will be a huge open world setting, with day/night cycles and will rival the size of GTA Vs map.
All the rumors are unconfirmed and Rocksteady have yet to comment, but it certainly sounds like a game that Bat fans can get excited for. Here's hoping there is some truth to the rumors.