"Exceptional Human Beings"
Writer: Francisco Paredes
Director: Christopher Berkeley
Starring: Troy Baker, Zehra Fazel, Crispin Freeman, Bruce Greenwood, Grey Griffin, Kelly Hu, Stephanie Lemelin, Jesse McCartney, Danica McKellar, Masasa Moyo, Nolan North, Khary Payton, Zeno Robinson, Jason Spisak, Alyson Stoner, Fred Tatasciore, Danny Trejo, Jacob Vargas, and Gwendoline Yeo
EDITOR'S NOTE: Potential Spoilers Ahead!
Batman, Katana, and Metamorpho run an intel mission on Santa Prisca to learn more about the missing Tara Markov.
The Original Outsiders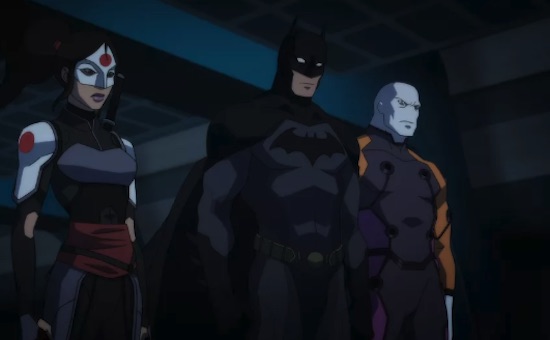 Anytime that we are graced with Batman's presence is a treat! The character is nothing short of amazing, but Bruce Greenwood is a favorite of mine. He delivers just enough gruff to distinguish between the Dark Knight and Bruce Wayne, and, as a fan of not just Young Justice, but also of the original Batman and the Outsiders comic, it was also a thrill to see original Outsiders in this episode.
I know that it's not uncommon for voice actors to play more than one role on a show, but Khary Payton has knocked it out of the park. Payton played Dr. Silas Stone, Jefferson Pierce and a teammate of Victor's. The latter was fun because he sounded like Cyborg from Teen Titans and Teen Titans: Go! The episode itself seemed to pay homage to Payton's portrayal while passing the torch to newcomer Zeno Robinson.
Cyborgs In Hoodies
Storyboard artists never get enough credit. I have to comment again on the scenery of this episode. Anissa Espinosa, Diana Ling, Carl Peterson, Allison Smith, Whitney Tang, Jose Andres Velasco do an amazing job. Speaking of art, Phil Bourassa's design of Cyborg is quite unique. It calls back to the late Lee Thompson Young's portrayal of Victor Stone on Smallville.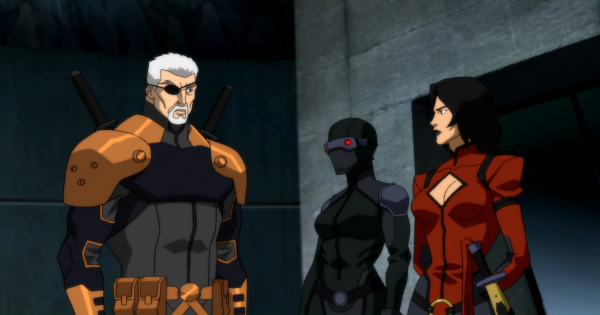 Conclusion
I hope there will be a rematch between Batman, Katana, Metamorpho and Bane, Lady Shiva, and Deathstroke in a future episode. I'm also hoping that we will eventually see Katana, Metamorpho, Black Lightning, Geo-Force, Halo, and Batman on a mission or two. "Exceptional Human Beings" has a similar vibe to "Princes All" because both episodes are setting up events for future stories. I want more!