"Royal We"
Writer: Andrew Robinson
Director: Mel Zwyer
Starring: Troy Baker, Steve Blum, Greg Cipes, Zehra Fazal, Crispin Freeman, Grey Griffin, Stephanie Lemelin, Yuri Lowenthal, Jesse McCartney, Masasa Moyo, Nolan North, Khary Payton, and Mark Rolston
EDITOR'S NOTE: Potential Spoilers Ahead!
A Royal Ball and a Trip To The Hospital
Chapter Two takes "The Team" deeper into the investigation. Dick and Artemis go undercover as tourists of Markovia.  Connor Kent and Jefferson Pierce begin a covert op. Artemis and Dick hack invitations to the coronation of Prince Gregor. The ceremony takes place after the murder of he and Prince Brion's parents in "Princes All."
They check out the potential leader or leaders behind Bedlam, an organization believed to specialize in metahuman trafficking. Prince Brion, discusses the possibility that he may have the Metagene with Dr. Helga Jace. He wants to gain powers to put an end to the trafficking and to help his country.
At the Markovburg Children's Hospital, Superboy and Black Lightning find four abductees. Count Vertigo intercepts the two heroes and a Plasmus creature, similar to the one Jefferson faced on Rann leaves him unable to fight. Superboy is captured, and Lightning is injured as he tries to meet up with the Team. Artemis meets a young girl with special powers.
The Comics Connections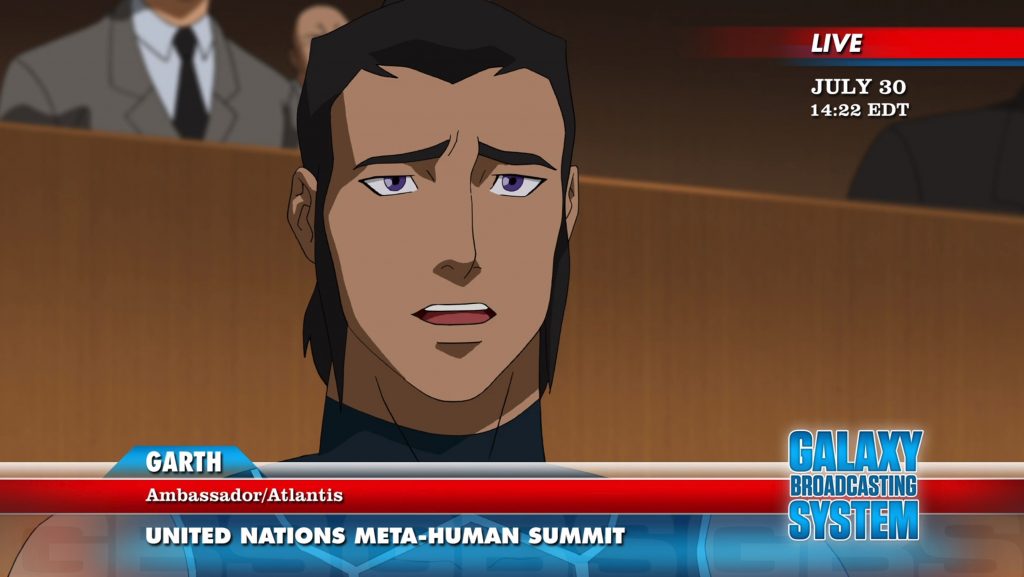 As a fan, it's fun to watch how the show-runners balance established comic book canon with reinvention. Real comics fans already know of "Uncle" Baron De Lamb's connection to the criminal activity. Titans Troia (Donna Troy) and Garth (the original Aqualad in the comics) appear as U.N. Ambassadors. Bad Samaritan and a new version of Halo also debut.
Conclusion
Superboy's capture was questionable. He is half-Kryptonian, after all. Still, a very good episode with ample action and suspense. "Royal We" continues to set the stage for what looks to be a very explosive season. What I love about this episode is that it gives great moments to the supporting characters. Up next, "Eminent Threat!"