Sideshow collectibles never cease to amaze us and the three collector's items they currently have up on their site help to underline this statement. The attention to detail and the quality of their offerings mean that you are getting your money's worth. In these cases I truly believe they have outdone themselves. Let us take a look at these desirables shall we?
"It's way past time you learned what it means to be a man."
In my last article, they were just promoting the diorama of the Batman vs Superman. Today they have it available for purchase in not only a one time price but also a payment plan option as well. The sculpture setting is in the Fortress of Solitude itself and is incredibly brought to life. Measuring 23.5", this artwork show the Son of Krypton at the ready as he erupts from the crystals lasers on ready to take on the Dark Knight who has a few tricks up his sleeve. I love seeing the original suits and the little touches like Bats holding a Batarang are wonderful. Pre-Orders for this piece are open now from Sideshow with delivery coming sometime between June and August 2019.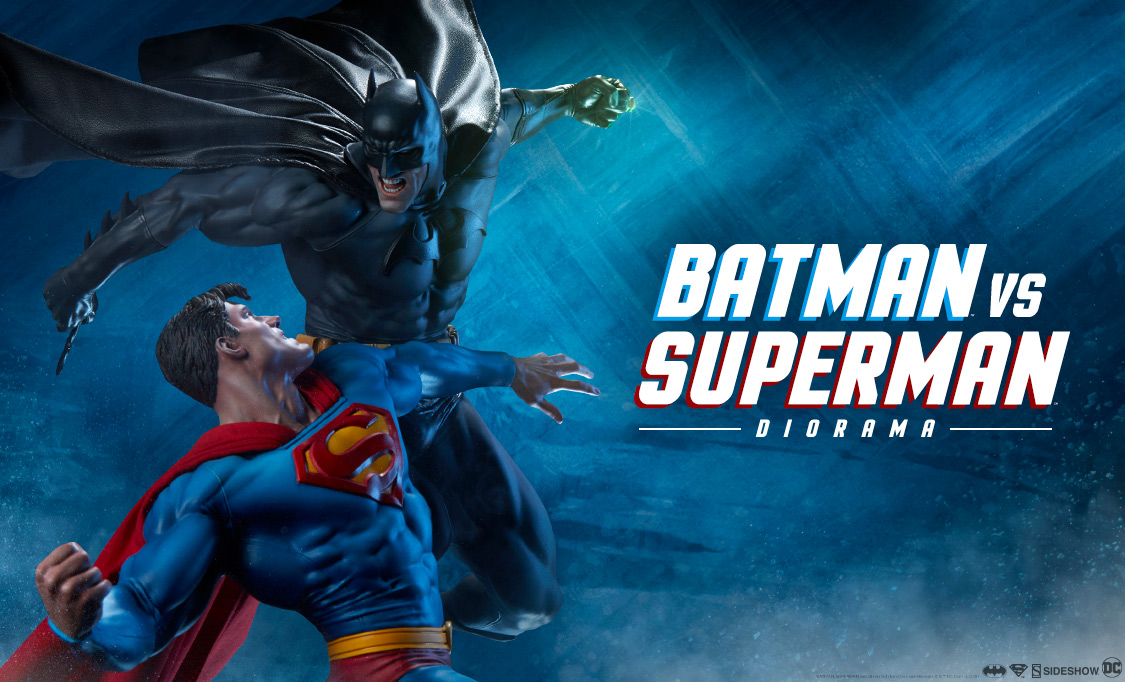 "Sometimes people deserve to have their faith rewarded. "
The next two items being released are different versions of the Batmobile from Nolan's The Dark Knight, however one is the Driver edition and the other is the Deluxe edition. Let us start with the deluxe edition.
Coming in at $449, this version of the RC Tumbler has many special features including a functioning cockpit door that can open and close, movable spoilers, and LED headlights. The astonishing Jet Power mode allows a 30% increase in acceleration and movie-like sound and lighting effects. It also includes a smartphone app which you can use to record video, take photos, use night vision, the intercom function and more!
The other version of Soap Studio's RC Tumbler is the Deluxe edition, this one differs in price coming in at $549. It has all of the same features as the Driver edition but has some differences like a Batman figure that features 36 points of articulation, interchangeable heads, hands, and weapons for display. It also comes with something I find really cool, a Gotham City themed base for the car and figure to sit on and it charges the Tumbler and features Batarang remote controlled LED lights!

Both Tumblers are currently available for pre-order with delivery being expected between Oct-Dec of this year. So if you have a Bat Fan in the family these would make a pretty sweet Christmas gift!
What do you think of the new collectibles? Which is your favorite?