"LEGION OF DOOM" part one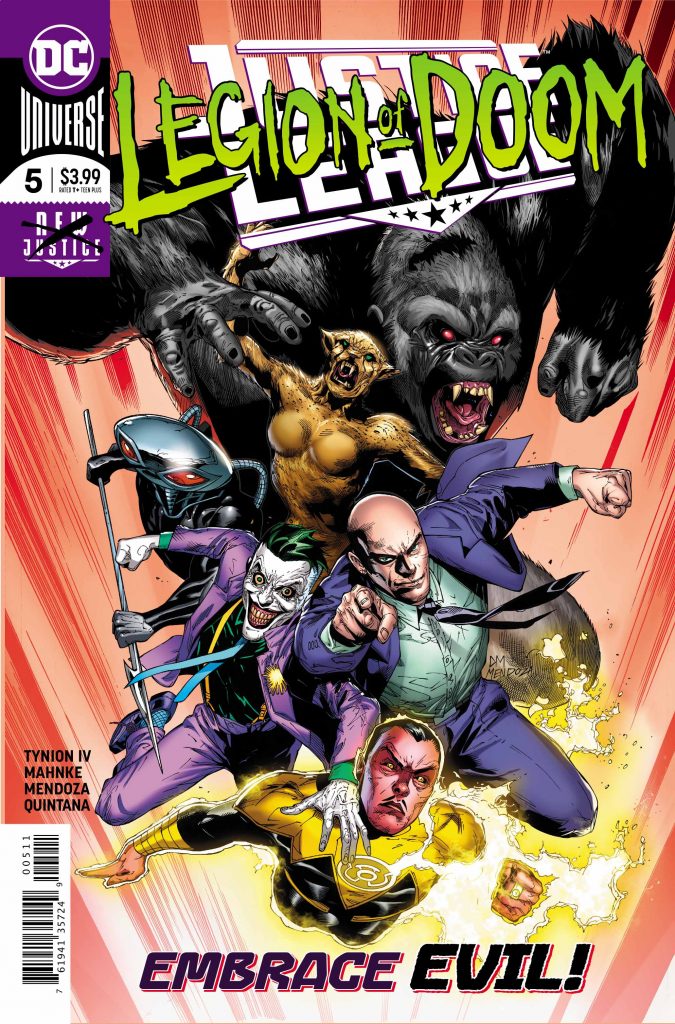 [Editor's Note: This review may contain spoilers]
Writer: James Tynion IV
Artist: Doug Mahnke
Imagine, if you will, a leader so charismatic that their most significant power is their gift of gab. Now, imagine a person using that gift to manipulate an entire country to their own will, but the country is not enough for a megalomaniac, so they go for the world, then the universe. No, I am not referring to any current or past political leader. I am referring to none other than Alexander J. Luthor. Although he has made runs for public office and universal domination in the past (remember President Luthor?), it seems that he's learned from his previous mistakes.
This is the basis for what appears to be a new arc in the current volume of Justice League. The story switches gears and focuses on Luthor and his latest incarnation of the Legion of Doom. Here we find his motivations, what was revealed to him as he jumped to the future, and how he talked his compatriots into joining his cause.
New Team, New Story
Scott Snyder and Jorge Jiménez tag another team familiar to comic book fans for this new story:  James Tynion IV and Doug Mahnke. Tynion has a history with the Dark Knight. He has worked on Detective Comics and Talon just to name a few. Tynion even collaborated with Snyder during the New 52 relaunch of Batman by providing backup features. He is a worthy successor to continue this plot thread. Mahnke also has a substantial resume. Again, for the sake of time, I can't go into all of his work here, but he knows a thing or two about the Justice League. He provided art for JLA and Batman.
This "Legion of Doom" arc temporarily puts the "Totality" business on the back burner, and it is a welcome addition. Snyder and Tynion are serving up a feast. Both chefs are working in tandem to make a meal people will be talking about for years to come. C'est magnifique!
Mahnke delivers powerful visuals in this issue. I loved the last panel of this book, as it reminded us about the present doom (pun intended) that the League still faces. I haven't had an opportunity to directly compare Mahnke's work with Jiménez's, but I may as the series continues.
Conclusion
I wasn't for sure at first about the shift in story and creative team, but after reading this issue I welcome the change. In my opinion it helps to add narrative to the larger story. I can't wait to find out where it leads next!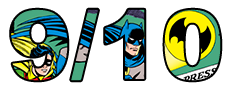 How did our sister site rate Justice League #5? Find out at DC Comics News!
Images Courtesy Of DC Entertainment