It's Bat season…almost! It only seems like yesterday that DC announced their DC/Looney Tunes crossover one-shots, but now the time is upon us to see exactly how they will all pan out – and it's safe to say that few have piqued interest half as much as Elmer Fudd meeting Batman. Seemingly set more so in the 'real world' as opposed to the over-the-top world of Looney Tunes, this issue looks like it could be as dark as any Batman story before it. One interesting thing to note is the lack of dialogue in the preview images below; perhaps this entire issue could play out like a silent film? Or maybe there will be dialogue, but it wasn't included in the previews – only time will tell.
You can check out the preview below, as well as the official solicitation and release information.
After a chance meeting with billionaire Bruce Wayne, Elmer Fudd's obsession quickly escalates into stalking Batman through the dark alleys and high-class social settings of Gotham City. Welcome to Bat Season! And the bonus Looney Tunes backup story features DC characters written by Tom King and artwork by Byron Vaughns.
Batman/Elmer Fudd Special #1 hits comic stands June 28th – be sure to keep an eye out for it!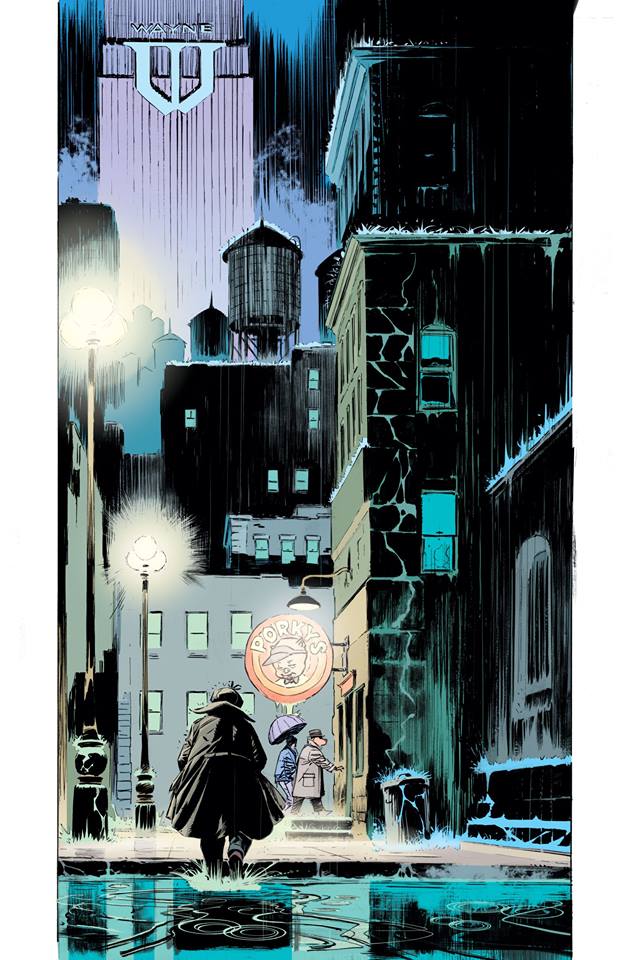 Save