2013's Injustice: Gods Among Us won critics and gamers alike with it's fun fighting game mechanics, extensive roster of beloved DC characters and telling a surprisingly great story. Its success eventually spawned an equally successful prequel comic book series. A sequel titled Injustice 2 will be hitting shelves on May 16 this year.
As with most fighting game sequels, the roster will be populated by characters not present within the first game. Characters such as Gorilla Grodd, Swamp Thing, Blue Beetle and most recently Firestorm will serve as playable characters in the sequel. For any Batman aficionados Injustice 2 will feature the return of classic characters such as Batman (of course), Catwoman, Bane and Harley Quinn. Batman fans will also revel in newcomers Poison Ivy and Batman's own son, Damian Wayne. However, more characters aren't the only new additions to this evolving game franchise.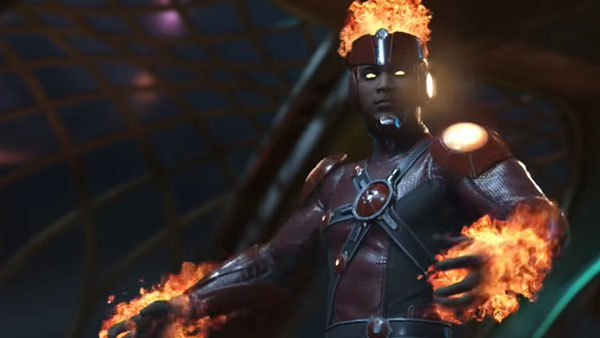 Developer NetherRealm Studios unveiled a feature where players can equip gear onto their characters to augment their abilities. Director and Mortal Kombat creator, Ed Boon, talked extensively about this exciting new feature and what it means for players:
"We wanted to do something unexpected," Boon explained, adding "that's when we introduced what we're calling a gear system, and a gear system is basically costume pieces that you earn throughout the game, as you're playing all the modes, that you equip your character with and they actually level up your character and make them more powerful, gives them new moves, and makes them stronger, better defence. So you're in this constant process of improving and leveling up your character and making your own customised version of these iconic characters throughout the DC roster."
Injustice 2's gear system mechanics bears close similarities to traditional customization elements found in role playing games. Players are rewarded with new gear by unlocking loot crates dubbed "Motherboxes". There was concern brewing amongst about the implementation of annoying microtransactions. Fortunately, designer Derek Kirtzik has alleviated all concerns by quoting:
"Let me tell you right now – you do not use real money to purchase gear, you do not use real money to unlock Motherboxes, okay. All that stuff is acquired in-game, no real currency, earth cash, money, for those things,"
So instead of player's having to use their own money, the game's economy will be entirely depended upon in-game currency.
As a fan of role playing games I can't wait what this exciting new feature will bring to the Injustice franchise.  Usually in fighting games players can only change the character's appearance via variant skins. But players are finally able to customize beloved characters like Batman and Wonder Woman to their heart's content.  Injustice 2's Gear System is not just a bold step forward for the franchise, but for the fighting game genre in general.