According The Hollywood Reporter, the sequel to Zack Snyder's Justice League is being pushed back to make room for Ben Affleck's Batman solo film.
There has been a heavy amount of speculation and excitement surrounding The Batman, more than any other upcoming film on DC's slate. While Batman v Superman itself polarized audiences, most people agreed that Affleck gave a terrific performance as the Dark Knight. They wanted to see more of him.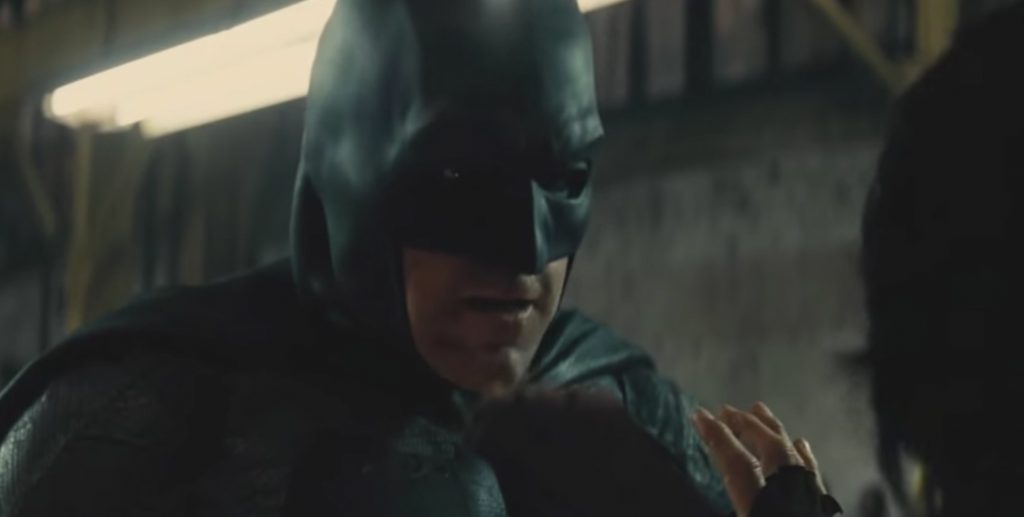 The reveal of Joe Manganiello as Deathstroke only helped fuel the fire of anticipation for the upcoming solo feature. The film, directed by Affleck himself, is from a script that he co-wrote with Geoff Johns.
DC announced Deathstroke as the villain a short time ago. Fans assumed that The Batman would be moving up on DC's release schedule. The company released no official word on the subject at first. Now it looks like fans can rest easy having some confirmation that the next solo Batman will be coming. It might not be right around the corner, but it is definitely on the horizon.
This news means that The Batman will hit theaters on June 14th, 2019. No word yet on when Justice League 2 sequel will be rescheduled.
Zack Snyder's Justice League hits theaters November 17th, 2017.