Spotify and DC Entertainment will release a Riddler drama podcast series, entitled The Riddler: Secrets in the Dark.
Hasan Minhaj will star as the Riddler in the show. This is the second time Minhaj has voiced the character, the first time being in the Batman: Unburied podcast from a few years back.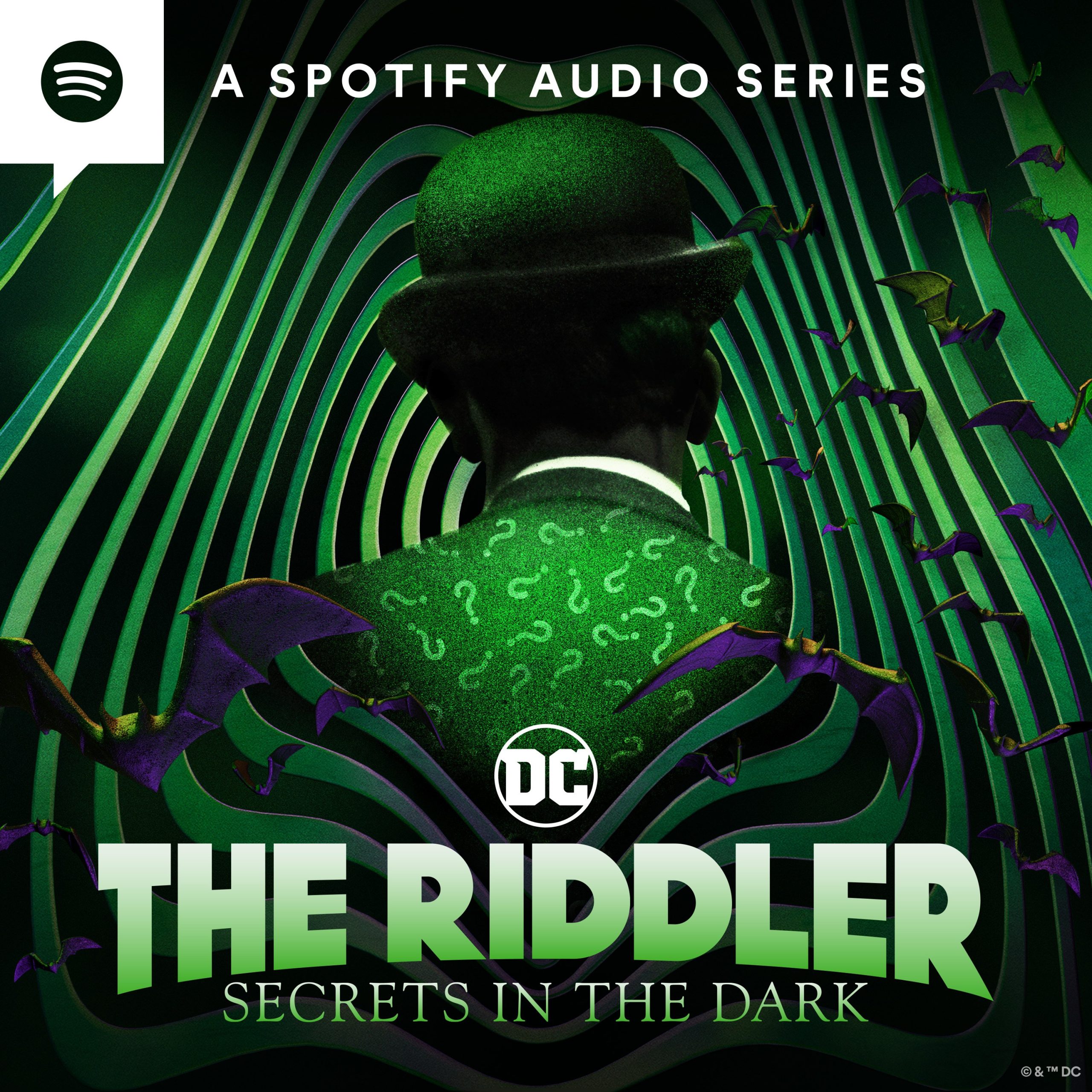 DC has briefly teased the plot of the audio drama:
A murderous masked vigilante in Gotham City is killing supervillains and all signs seem to point to Batman being the killer.  Additionally, the assassin's next target is the Riddler himself. Now Batman must team up with Edward Nigma and find this vigilante in order to clear his name and save the Riddler.
An all-star cast of actors will join Minhaj in this dark adventure series. Colman Domingo plays Batman, Gina Rodriguez plays Barbara Gordon, and Ashly Burch as Viki Vale. We also have Jim Pirri as Arnold Flass and Jason Isaacs as Alfred. The cast also includes new characters like the Messenger played by Calum Worthy and Nadira Newmar played by Hannah Simone.
Who are these new characters and what roles do they play in Batman and Riddler's adventures? Our best guess is that the Messenger is the violent vigilante and Nadira Newmar is another person following the trail. However, fans will have to wait for the audio drama to hit Spotify to find out.
View this post on Instagram
Returning Actors in 'The Riddler'
Just like Minhaj, Burch as Vicki Vale, Pirri as Flass, and Isaacs as Alfred are reprising their roles from Batman: Unburied. DC did not confirm whether Secrets in the Dark is set in the same continuity as Batman: Unburied, despite so many of the returning cast.
 David S. Goyer, Keith Levine, and Gracie Wheelan will executive produce Secrets in the Dark. Goyer, Levine, and Wheelan are a part of Phantom Four productions.
The Riddler: Secrets in the Dark premieres on October 10 exclusively on Spotify.
Source: DC.com
Images may be subject to copyright