DC has partnered up with one of Japan's biggest manga publishers, Kodansha, to give us three new manga series! Kodansha has been publishing manga since the 1930s and has given us some truly beloved manga like: Attack on Titan, Noragami, To Your Eternity, Your Lie In April and Fairy Tail. As well as previous DC manga Batman: Child of Dreams.
This is big news, not only because DC have recently announced their upcoming Suicide Squad Isakai anime series. Manga has become more popular than comic books around the world, and it's nice to see them branching out and trying to change with the times a little. The three new manga, Joker: One Operation Joker, Superman vs. Meshi, and Batman: Justice Buster, are set to release on September 5th this year. However, people with a DC Universe Infinite account will be able to view the new releases digitally and have already got a sneak-peak at the first chapters for them. Anne DePies, SVP and DC general manager says about their new app:
We want everyone to have an opportunity to read DC's new manga titles, so we've upgraded DCUI with a new reader so that our valued DCUI subscribers will be able to experience the books in the traditional manga format. The digital chapters will read right to left, the same as the physical collections that will publish later this year, giving everyone the same authentic experience. We're so grateful to the DCUI team, and to DC's partnership with Kodansha, for helping us bring these books to the North American market.
The descriptions for the three new manga are:
Joker: One Operation Joker is the Joker like you've never seen him before…as a single father?! After a fateful encounter with Batman that results in the Dark Knight de-aging to a baby, Joker takes it upon himself to raise the child into the crusader of justice! But does the Clown Prince of Crime really understand what it means to be Batman—or, more importantly, what it means to raise a baby all by yourself? Joker: One Operation Joker is written by Satoshi Miyagawa (Uchuu Senkan Tiramisu) with art by Keisuke Gotou.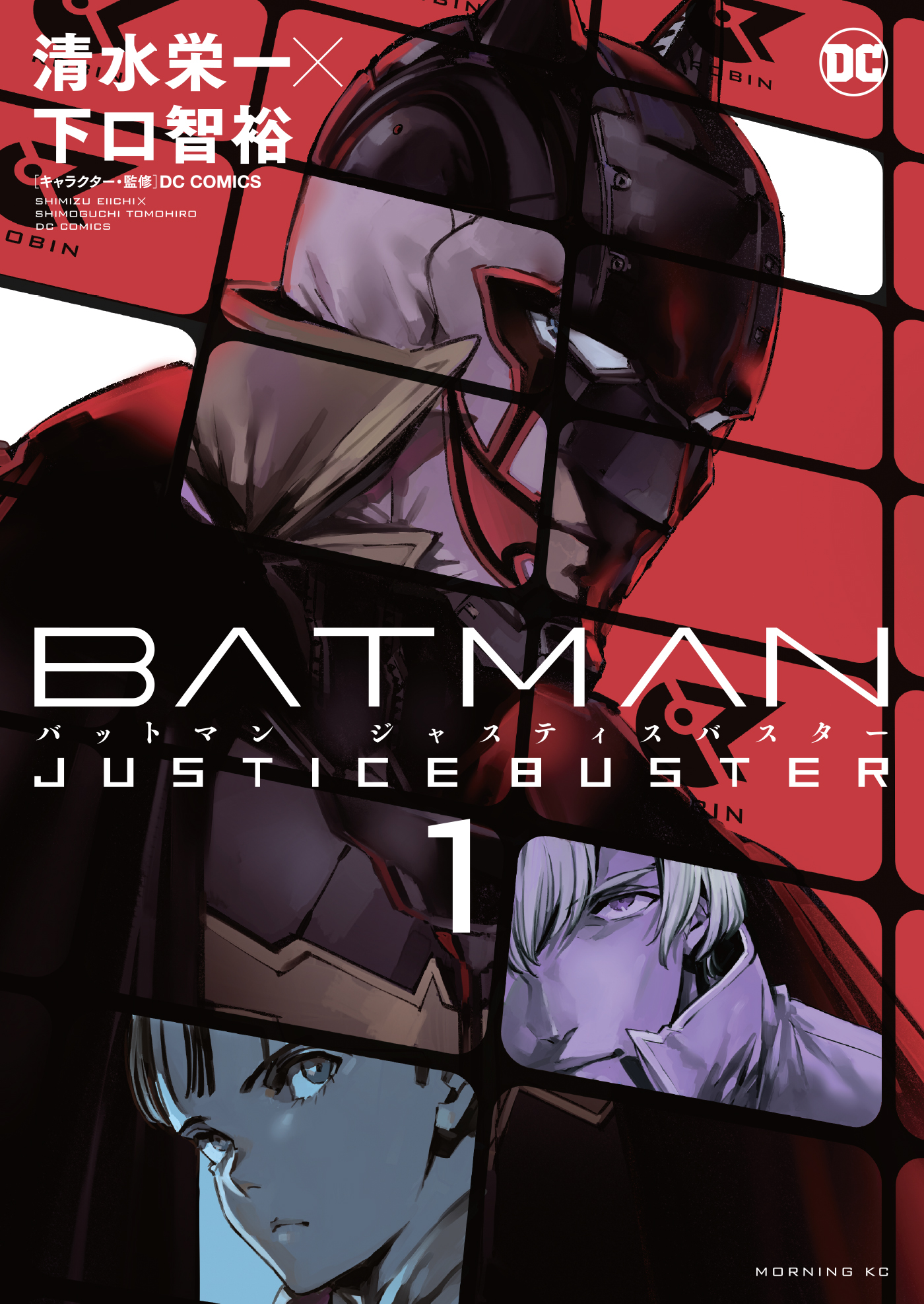 In Batman: Justice Buster, Gotham City has been under the protection of Batman for only a short amount of time, but since the vigilante's appearance, crime has changed. It's gotten more bold, more destructive. As Batman tries to rise to meet these new threats, he develops a computer system, ROBIN, to help him analyze and subdue the rising criminal tide and hopefully one day put an end to crime in Gotham. Batman: Justice Buster is written and illustrated by Eiichi Shimizu and Tomohiro Shimoguchi (Ultraman).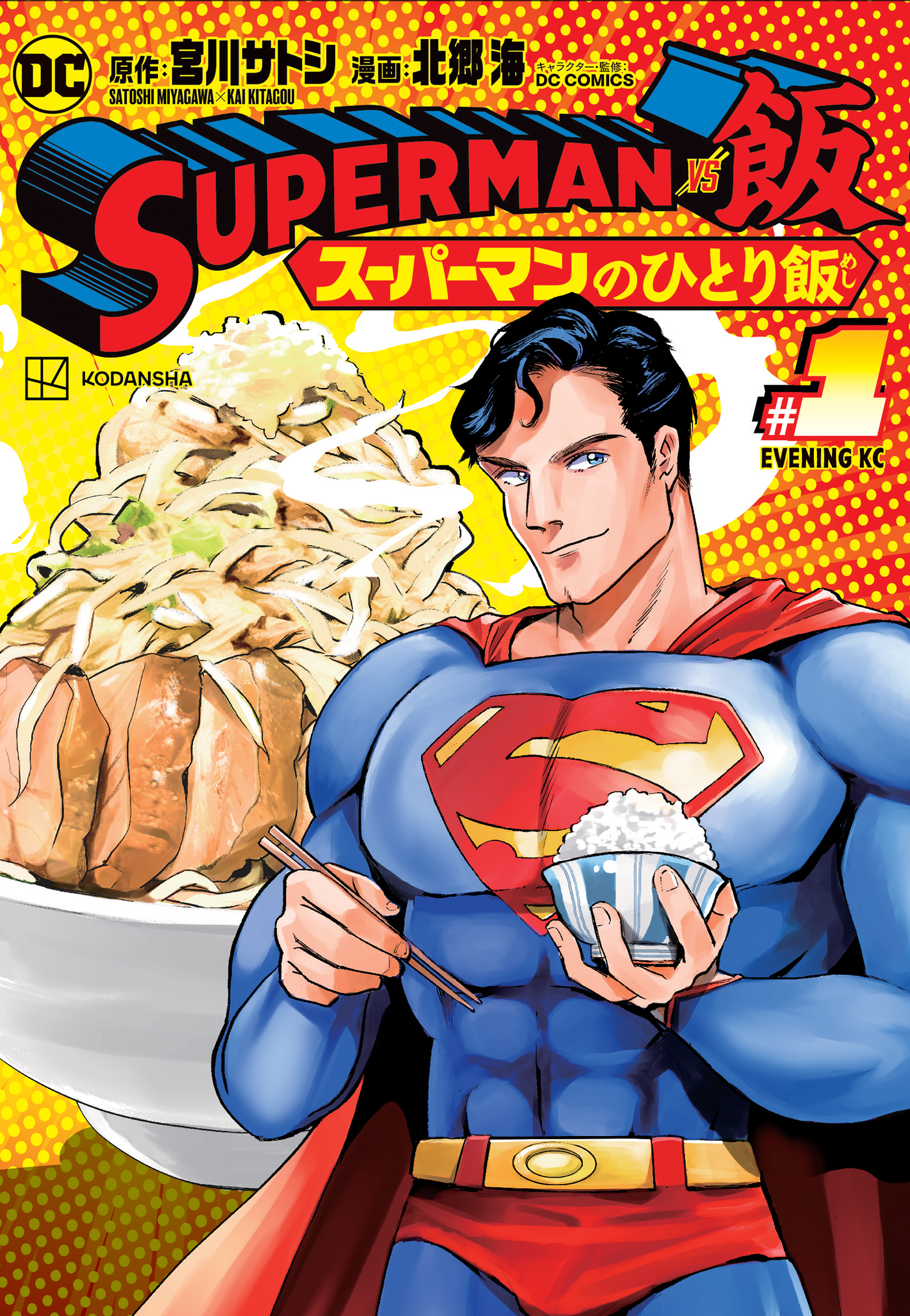 It's hungry work being Superman! That's why every day for lunch in Superman vs. Meshi, Superman makes a quick stop over in Japan to try a new chain restaurant. Whether it's a hearty bowl of curry or conveyor-belt sushi, the Man of Steel loves to indulge in the delectable delicacies the country has to offer. He'll even share a meal with the other members of the Justice League from time to time in the hopes of showing them an incredible culinary experience. Superman vs. Meshi is written by Satoshi Miyagawa with art by Kai Kitagou.
These new manga look amazing and we can't wait for their release! With this, their new anime and their Webtoon partnership, it looks like DC is trying to draw in the younger generation and it definitely seems to be working.
Images May Be Subject To Copyright