Michael Keaton marks his triumphant return as Batman in the new Flash trailer.
In time for the American Super Bowl football game, Warner Bros. dropped some impressive visuals for Flash. We get glimpses of the main plot of the movie, Ben Affleck as Bruce Wayne and Batman, Sasha Calle as Supergirl, and- of course- Keaton in the full Batman suit. Interestingly, the studio actually released two film previews. A TV spot for the Super Bowl game and a full trailer online.
Let's breakdown all the tidbits from the trailer.
'Flashpoint'
First off, the plot seems to borrow heavily from 2011's Flashpoint crossover series. In this story, Barry Allen uses his Flash powers to reverse time and save his mother from murder. Unfortunately, he also inadvertently changed the course of DC Universe history, including a universe where Atlantis and Themyscira are at war, the world never had a Superman, and Thomas Wayne is Batman. The trailer shows some story elements from the comic but changed for the film adaptation.
Michael Shannon is Back as Zod
It looks like Barry will "completely break the universe" to save his mother, but instead of the looming threat of an Atlantean and Themysciran war engulfing the world, General Zod and his Kryptonian army will be on the verge of destroying the planet. This trailer features a surprise return: Michael Shannon reprising his role of General Zod- not seen since 2013's Man of Steel. Fortunately, it appears that Supergirl will be released from a metahuman prison to help Barry battle the villain.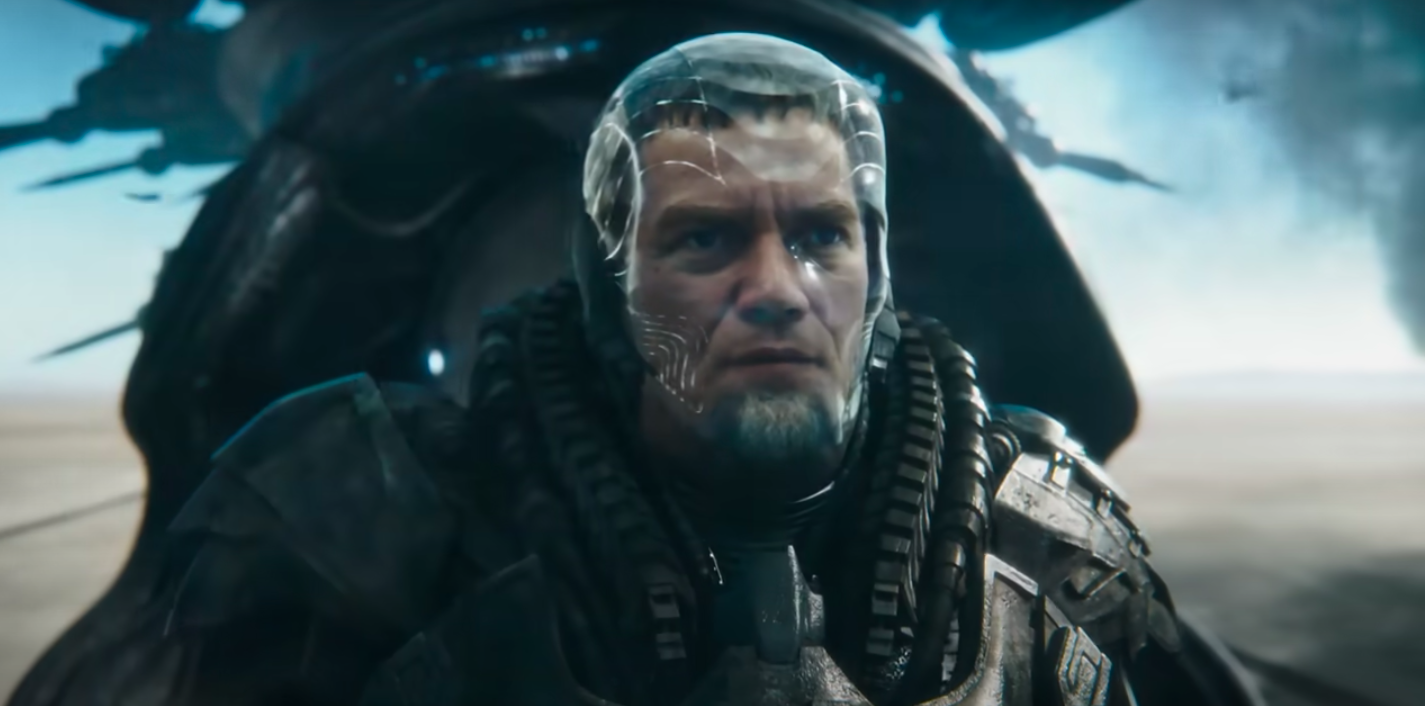 In fact, it seems like Calle's Supergirl will follow Superman's Flashpoint storyline, where Clark was held in captivity for decades before escaping with the help of the Flash, Cyborg, and Batman.
"I'm Batman"
Speaking of Batman, we've seen much ballyhoo over the return of Michael Keaton as the Dark Knight. The trailer practically stops dead just for Keaton to deliver his iconic line: "Yeah… I'm Batman". On top of that, we're treated to a crazy fight scene between Batman and some armored goons while Danny Elfman's Batman soundtrack plays over it.
Upon closer inspection, Keaton's Batman will follow the role of Flashpoint Batman. Both are older, more grizzled Batmen that eventually need to team-up with Barry Allen to save the world. There's even a part in the trailer where Batman helps Barry summon lightning in order for him to regain his Speed Force powers. In the comics, they used an electric chair, but in the trailer, the Batwing seems to attract lightning.
Bat-Fleck's New Suit
Incidentally, Keaton's Batman is not the only one in the trailer. We also see Ben Affleck as Bruce Wayne talking to Barry and then later on as Batman. It's a quick glimpse, but Affleck's Batman suit is also modified. He's sporting a dark blue and grey color scheme- much more faithful to the comics. He also has armored plating strapped along his suit.
Flash will race into theaters June 16 in America and June 16 everywhere else.
What did you think of the new Flash trailer? Be sure to let us know.
Images and video content may be subject to copyright