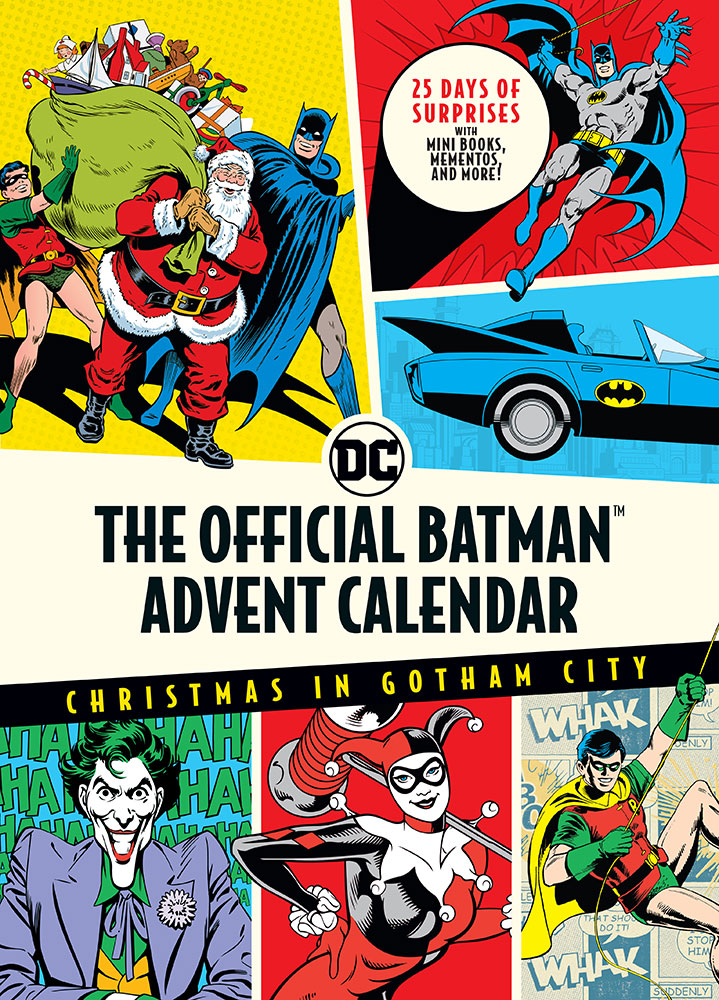 As we enter the winter months, and Halloween approaches, there's only one other holiday on the minds of children who celebrate it… Christmas! One thing is for certain, though, whether you follow this holiday or not, everyone who visits this website loves Batman, and Insight Editions' festive release, The Official Batman Advent Calendar, is a must-buy for anyone who's a fan of Gotham City's legendary Dark Knight.
This calendar disguised as a book is an absolute treat! As soon as you open the cover you'll be greeted with a selection of 25 pouches, each one brightly colored and adorned with art by the legendary José Luis García-López. Each little envelope contains a special treat, carefully curated and designed for this wonderful tome.
Christmas tree decorations, personal stationery from the desk of Bruce Wayne, Alfred's food, drink, and brownie recipes, mini-books featuring classic comics art, specs for Batman and Robin's crime-fighting paraphernalia, and much, much more.
For any parent wanting to pick up an Advent calendar that won't rot the children's teeth, or have them climbing the walls after a sugar rush, this selection of daily treats should be right up your Crime Alley!
The Official Batman™ Advent Calendar: Christmas in Gotham City
Celebrate the holidays with the Batman Family and Gotham City rogues with The Official Batman™ Advent Calendar. This unique book features 25 pockets filled with exclusive keepsakes like recipe cards, pins, patches, and many more fun and unique gifts inspired by Gotham City! Ring in the holidays with this must-have gift for fans of the Caped Crusader.
COUNTDOWN TO CHRISTMAS. Uncover a new holiday surprise each day of December leading up to Christmas! Find the hidden compartments and reveal the exclusive Batman™ keepsakes to add to your collection.

UNIQUE HOLIDAY CENTERPIECE. Display this advent calendar on a tabletop or an entryway as its own unique holiday decoration.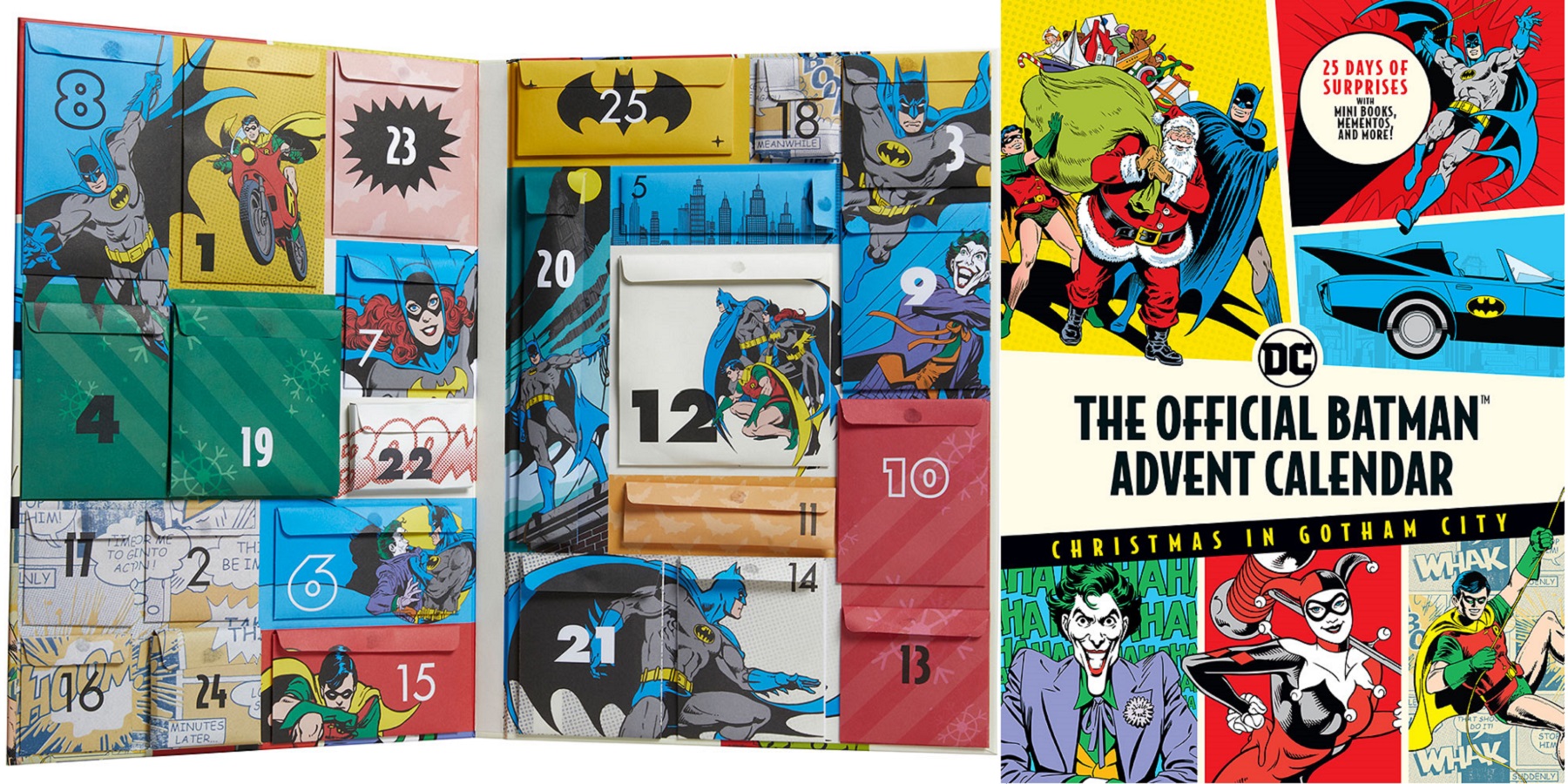 Batman fans, old and new will find something to love here. The Official Batman Advent Calendar contains vintage art from the Golden, Silver, Bronze, and Modern Ages of comics, printed on quality paper and treated with love and respect. Opening each envelope made me feel like a kid again… and made me smile like one too.
This is a holiday treat that will delight the entire family and comes highly recommended. It's available to order right now!

Review Copy courtesy of Insight Editions. Images and Press Release Courtesy of Sideshow Collectibles.