It's been revealed that veteran voice actor Elias Toufexis will voice the Penguin for the upcoming Gotham Knights video game.
The Gotham Knights IMDB page leaked that Toufexis is the voice of the Penguin. This is notable since there hasn't been a lot of news on the villains appearing in the game. The original trailer and gameplay footage from DC Fandome last year revealed the Court of Owls assassins and Mr. Freeze, so the inclusion of the Penguin is a bit of a surprise.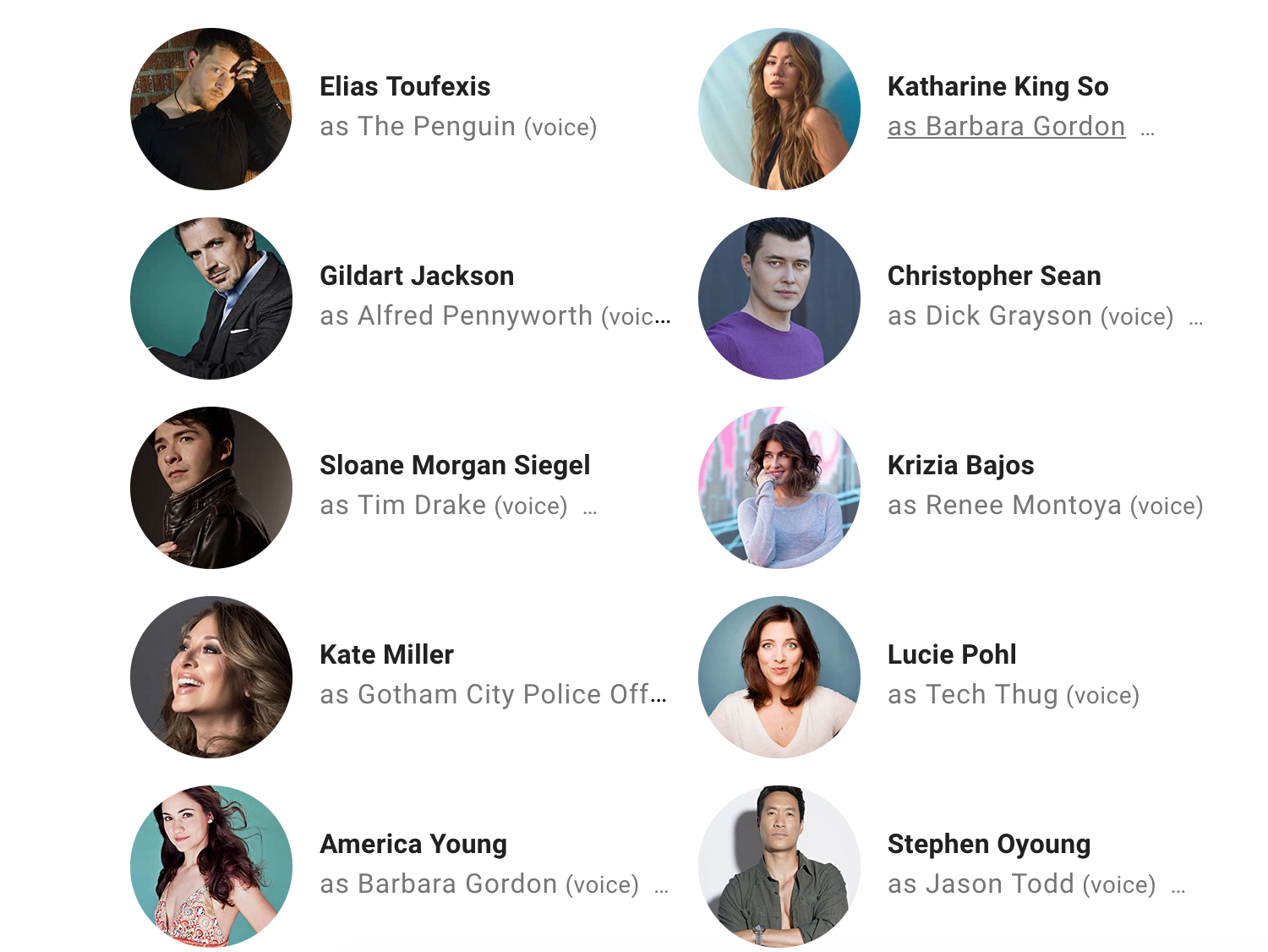 To be completely fair, it's still not a 100% guarantee that the Penguin will appear in the game. For one thing, video game publisher WB Games Montreal have not officially confirmed the character's inclusion. IMDB also has got characters' names or appearances wrong in the past too. If it is true, then it's very exciting to hear Toufexis will join the cast of Gotham Knights.
Elias Toufexis' Past Credits
Elias Toufexis is considered a veteran voice actor in the video game industry. His most well-known video games role is in Deus Ex: Human Revolution and Deus Ex: Mankind Divided. In those games, he voiced protagonist Adam Jensen. Beyond that he had various roles in other popular game franchises. He also has voice talents in Assassins Creed 2 and Assassins Creed: Brotherhood and Fortnite.
Gotham Knights will release sometime in 2022 on PC, PlayStation 4, PlayStation 5, Xbox One and Xbox Series X/S.
Images May Be Subject To Copyright
Source: gamerant.com