Article by John Hammond
Custom watch makers Undone have come up with a beauty, as they present the new 'Batman: Quantum' watch.  Undone were established in 2014, they're a leading custom watch label, and were founded by a team of veterans of the timepiece industry.
'Batman: Quantum' follows on the success of the recent Batman 80th Anniversary collection. Fan feedback was high, so along came this new piece that's a feast for the eyes.
About the watch…
Propelled by the success of the Batman 80th anniversary collection and the overwhelming feedback from our fans, UNDONE presents the amalgamation of an ambitious reimagination of our hero's formidable gadgetry.

– The case of the standard edition sports a muted and sinister colorway along with a sleek, sandblasted finishing touch

– The semi-transparent dial is complemented with icy blue lumes, and the subtle yellow date indicator wheel serves as a reminder of Batman's yellow oval insignia

– A bold bat-shaped logo stamped on the CNC machine-cut crown

– A Batman's emblem, embossed on a medallion insert, is integrated onto the watch's caseback

– The watch strap is fashioned after the Dark Knight's armor and the buckle resembles his form-fitting batsuit material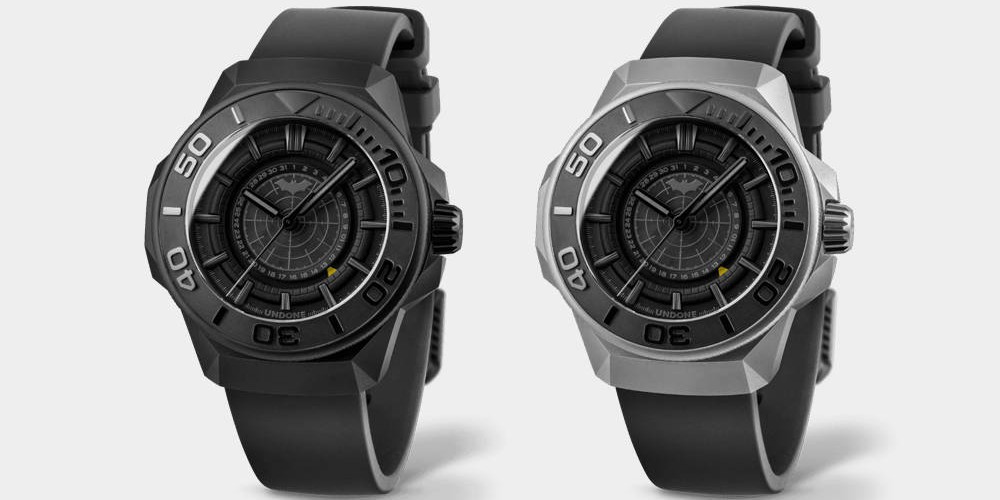 As well as the standard Quantum edition of the watch, there's also a limited (to 500 pieces) Quantum Black edition.
The standard version retails at 553.00, and the limited edition at 679.00. These bad boys are available to order on the Undone website now.
Will you be picking up one or the other of these watches? Please get in touch and let us know.
Images may be subject to copyright