Interview by John Hammond
As you will all be aware from my previous article on this, details of the new DC inspired immersive restaurant, Park Row, are certainly gaining pace. I reported on the original planning submission for the restaurant back in April last year, with the permission of Wonderland Restaurants of course on the British website DC World.  I followed the application through until the final approval decision and was very pleased to see that it was granted.
After looking through the plans, it was an exciting prospect.
I was luckily enough to keep in touch with Ben Gregory (Commercial Director) throughout, and more recently Stuart Stringer (Head of Communications). I can't thank these gentlemen enough for all the information that they provided me with. I put together my recent, more detailed article and now, through these fellas, I've been lucky enough to score a Q&A (albeit through email) with Founder and Chief Creative Officer of Wonderland Restaurants, James Bulmer (pictured).
My thanks to all for giving me the opportunity to put these questions to James; very much appreciated.
Here's what he has to say about this wonderful new DC inspired venture:
John Hammond: How did you come up with the concept of Park Row, and how has it evolved from the initial idea to what we will see when it opens?

James Bulmer: The initial idea for Park Row was forged over five years ago, so it's been a long time in the making. Trends in our sector are moving towards fun, immersive and experiential dining and our aim has always been to demonstrate this on a grand scale, with exceptional food and drink to match. As you can imagine, the concept has evolved constantly and Warner Bros. Consumer Products and DC have been integrally involved in the creative development, collaborating and contributing to our vision for this unique experience and expression of the brand.

JH: I believe that you hope to have the restaurant open in time to host the Wonder Woman 1984 premiere after party in June. Is this a realistic prospect, as it seems to be a perfect opportunity? I'll be sure to make myself available at a moment's notice!

JB: Fingers crossed, we will be open in time!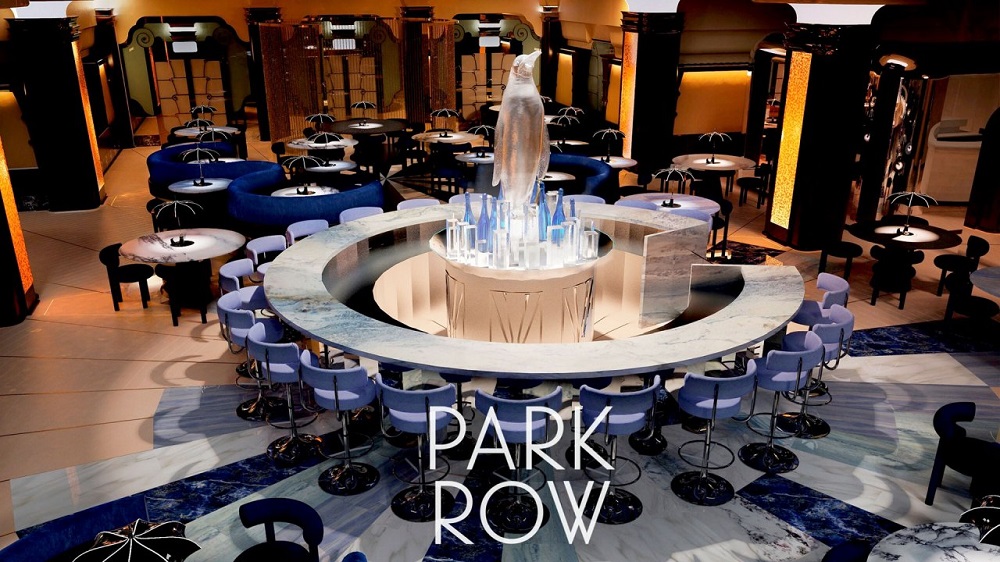 JH: As someone who works for a local planning authority I had an extra interest in this. Looking through the documents submitted with your planning submission was something that I really got into, spending hours at my computer screen. The areas you are creating within the venue are outstanding. Therefore, I would like to ask, is there a section within the restaurant that you are most proud of? One that you yourself would prefer to frequent more than others?

JB: That's like choosing your favourite amongst your children – impossible! For me, I enjoy great food delivered with a story. I'm still a child at heart, inspired by the greatest stories and storytellers. Great food experiences are about unlocking guests' emotions and creating edible memories. Our halo concept, The Monarch Theatre, is one of the most exciting, where we'll be combining storytelling, projection mapping technology and a quality food offer which has not been executed before to this standard.

JH: Aside from the partnership with Warner Bros and DC, does anyone involved have connection to the world of DC Comics? If not, is anyone involved as a fan, and if so, what part of the DC Universe do you like? Favourite character, story etc… ?

JB: I've always been a huge DC fan, but my favourite is unsurprisingly, Bruce Wayne/Batman. I'm particularly enjoying Titans on Netflix at the moment! The rest of the Wonderland team are not only passionate foodies and creators, but very much fans of all the iconic characters in the DC universe.

JH: Dependent on the success of Park Row (of which I have no doubt), would you consider moving further afield? Up North perhaps? I live a long way from London…

JB: You never know! Our priority first of all is to ensure Park Row is a success before we look at anything else.

JH: What do you want customers to get out of it and how do you expect them to react to Park Row?

JB: We want our guests to have fun, that's the most important thing. There aren't many fun restaurants in London especially aimed at adults and we hope our guests leave with smiles on their faces. We want people to feel what it would be like to be Bruce Wayne walking into the Penguin's nightclub (The Iceberg Lounge). Escapism, immersivity and playing with people's emotions are absolutely key here.
JH: Who do you expect – or want – to come in to Park Row when it opens?

JB: This experience is designed for fans, foodies, adventure seekers, visitors to London and corporates.

JH: With regard to customers, and I hope you don't mind me asking this; it's something that may have come up before, or may come up again, but I feel it's important to ask. What's the reasoning behind having a restaurant of this type?  A restaurant such as this, which could easily also be aimed at children and teenagers, will charge an average price of around £50+ per meal. While not necessarily children/teenagers, this could take the opportunity away from a lot of hard-core DC Universe fans that may not have the budget to stretch to that kind of cost, and could/perhaps will miss out on a brilliant immersive experience. Please don't get us wrong, we all believe that this is going to be incredible, but it does seem that it could appeal to quite a niche market.

JB: To stand out in the hospitality sector you need to be brave and do something no-one else is doing. Wonderland, nor Warner Bros. or DC wanted this to be anything other than a premium experience. Families will always be welcome at Park Row, however our target audience is very much aimed at adults. We want to be the first to prove that you can combine storytelling with world-class food and drink all set in a beautifully designed venue. We hope all DC super fans will make Park Row their choice of restaurant for a celebration or special occasion.

JH: One final question, just for fun. Park Row is heavily influenced by the Bat-Universe more than any other aspect of DC Comics. Therefore, Adam West? Michael Keaton? Kevin Conroy? Christian Bale? Or Ben Affleck?

JB: Fans can expect subtle nods to the DC Super Heroes, Super-Villains and storylines throughout their Park Row experience, therefore I'm going to disappoint you when saying all these iconic characters are timeless, and therefore represent all the actors that ever played them! (But I am a Christian Bale fan…)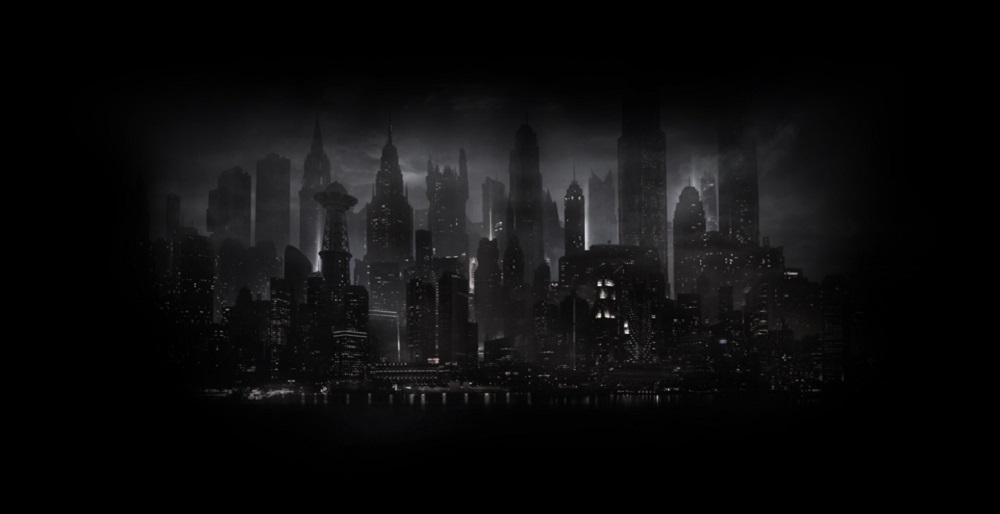 And That's It…
There we have it. My thanks to James Bulmer and his team for taking time out of their busy schedules to answer my questions. I thoroughly appreciate all the time they've given to me over the past few months and I wish them every success with the DC Immersive Restaurant, Park Row. It really does look like it will be incredible. With the team that are involved in this project, I'm optimistic that it will be a huge success.
It's easy to see from James' answers that the DC Universe is something that he and all his team have affection for. The above photo, the coolest of promo pics, of the Wonderland team certainly suggest so (Ben Gregory, top man with Batman comic in hand and wearing a cool Superman t-shirt).  Furthermore, this suggests that they will do all they can to ensure that Park Row will be a massive success.
I will certainly be doing my best to get there for a visit to enjoy this immersive experience. For the guys involved in this, please feel free to send my invite via email.
Aiming for a Spring 2020 opening, Park Row is coming very soon. You can keep up to date with all that's going on by signing up to the mailing list at https://parkrowlondon.co.uk/ and you can find more about the Wonderland Restaurants team at:
https://www.wonderlandrestaurants.co.uk/
You can also follow Park Row on Instagram and Facebook.
Finally, if you have any thoughts on what James has said, or the restaurant itself, then please get in touch below, or on social media.