"Unknown Factors"
Writer: Brandon Vietti
Director: Vinton Heuck
Starring: Troy Baker, Greg Cripes, Robbie Daymond, Zehra Fazal, Grey Griffin, Jesse McCartney, Masasa Mayo, Khary Payton, Kevin Michael Richardson, Zeno Robinson, Alyson Stoner, Deborah Strang
Review by: Philip Clark
EDITOR'S NOTE: Potential Spoilers Ahead!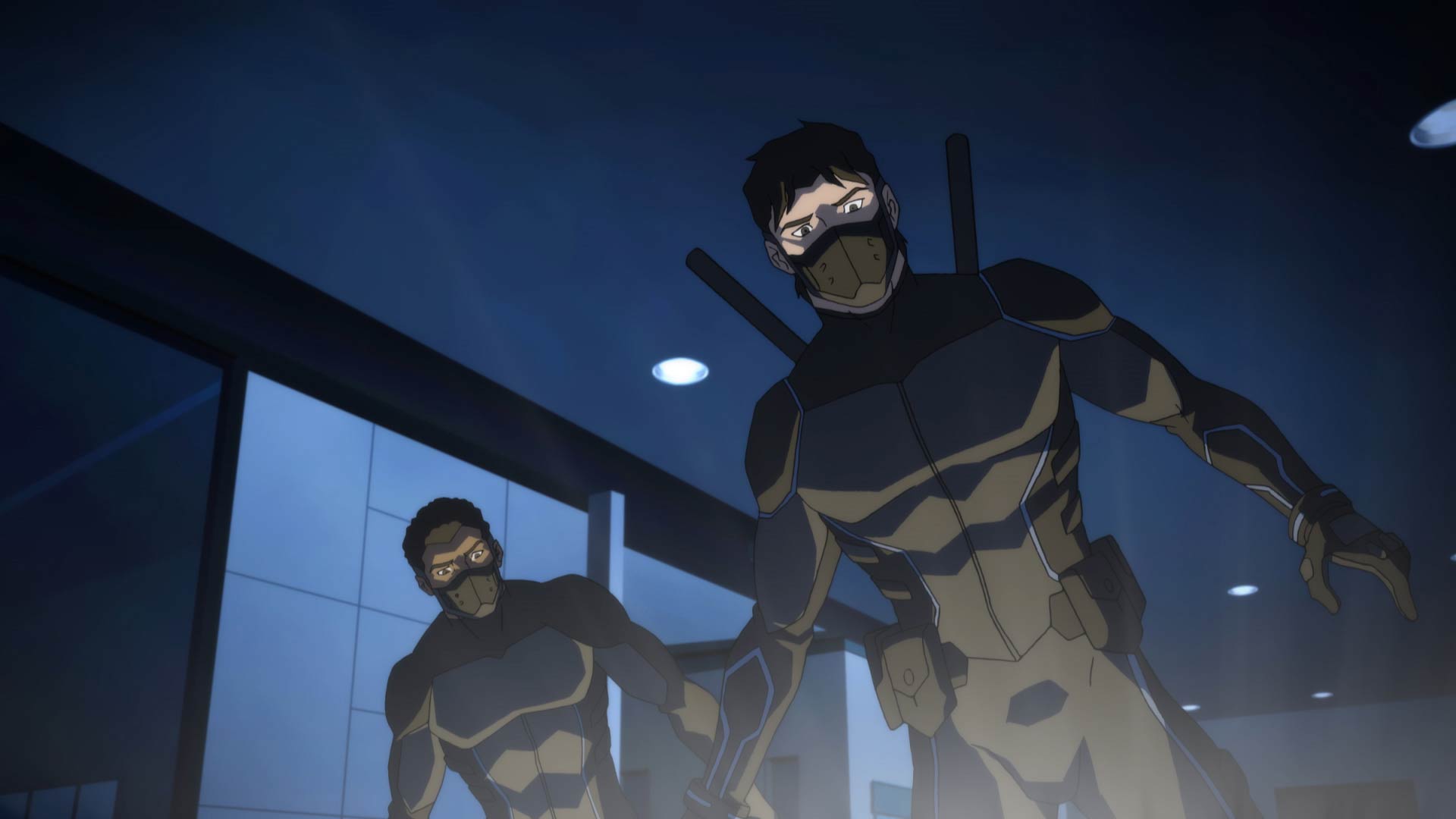 "I'll Never Get Used To Sucking And Blowing Like This"
Things are really heating up in Young Justice: Outsiders. "Unknown Factors" continues the trend of having multiple story arcs all running at once. The team are getting closer to finding out what Granny Goodness is up to! Nightwing and Black Lightning sneak around her house with Oracle on comms.
When the two go missing, Oracle calls upon Aquaman to step in! It was great seeing more of Oracle in this episode. Barbara Gordon has always been one of my favourite characters, so seeing her as Oracle is brilliant! Not only do we get to see more Barbara, but a couple of characters from Young Justice: Invasion. Mac and Karen (Bumblebee) are back too! Not only that, but they're having a baby. It's always nice when old characters pop in for a little cameo every now and again.
While there were some old characters coming back into the show. New characters also showed up! Namely, Wyynde who is Kaldur's partner. Wyynde joins Kaldur on his trip to the surface world, which gave the writer a brilliant chance to use grown-up humour and make it seem perfectly childlike.
"You just gave birth!"
Superheroes are nothing if not resilient, and it's not just the seasoned pros either! Immediately after giving birth, Karen uses her Bumblebee suit to shrink down and perform heart surgery on the newborn.
A few members of the Outsiders team manage to stop Granny Goodness from destroying Mother Box. Not even having a full understanding on his powers yet, Victor manages to boom tube in, and wrench a laser from the wall with his bare hands.
I'd love to see an episode of Victor training with the team. Someone like Garfield, or Brion leading a training session would be great to see! It'd focus on how the group is progressing as a team as well.
Conclusion
There's not really much to say about "Unknown Factors" that I haven't already said about other chapters. The story is progressing very nicely. There are multiple plot threads and story arcs all running at once, so try to keep up! Fantastic character pieces and great action make the episode another brilliant one.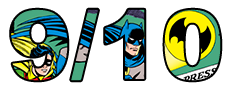 Images May Be Subject To Copyright