Article by Max Byrne
Extremely interesting casting news has surfaced for James Gunn's upcoming movie, The Suicide Squad. Speculation is running rife that Michael Rooker is in talks to play King Shark in the movie. No strangers to each other, Rooker has worked with Gunn before, most recently as he played Yondu in both of the Guardians of The Galaxy movies..
To many, Rooker is the perfect fit to play King Shark. A physical actor with a proven track record in action-oriented roles, Rooker is also no stranger to the heavy prosthetics and costume work that would be required to play the role. A humanoid shark with enhanced abilities, this wonderful metahuman villain has often played a key role in Task Force X on the comic page, and would provide the film with a grotesque monstrous character akin to Killer Croc in David Ayer's 2016 first instalment in the franchise.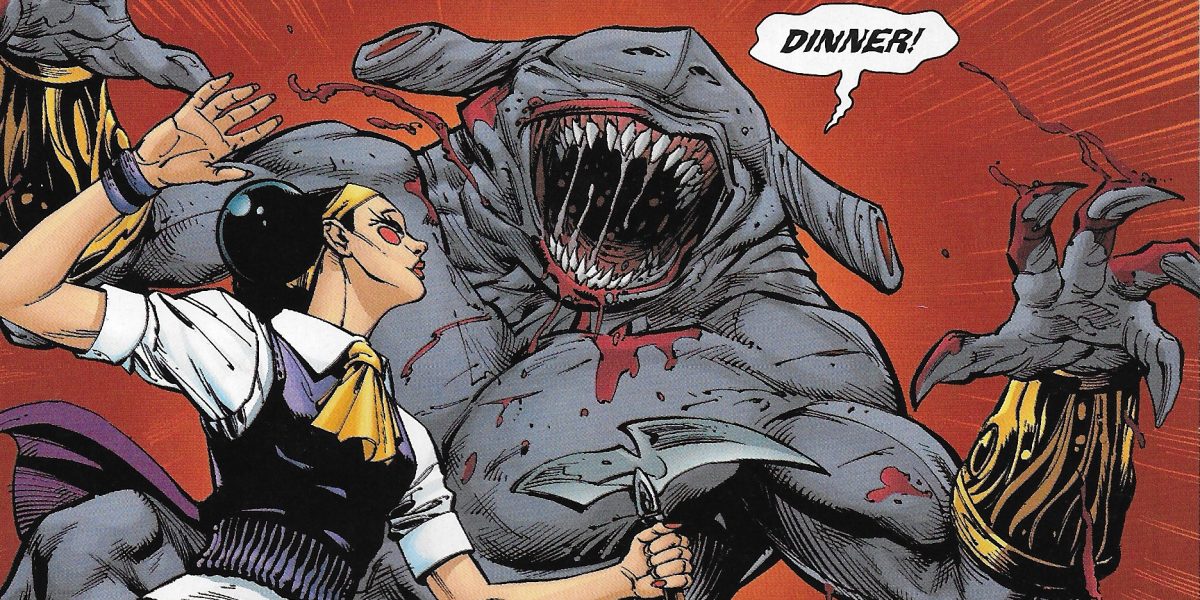 Gunn's project is said to feature a lot of C-List villains, leaning more into the absurdity of the concept. While there are some returning faces from David Ayer's Suicide Squad, this one will be much different, according to the Hollywood Reporter's character breakdown:
Plot details are being kept secret, but the new characters include DC villains such as Ratcatcher (she controls rats), Peacemaker (he loves peace so much he will kill for it), King Shark (would you believe us if we told you it's a humanoid shark?) and last but certainly not least, Polka-Dot Man… Gunn has shown an affinity for pretty obscure comic characters — this one has appeared less than a dozen times since his creation — and the character is said to lean into his embarrassment of his 'lame' abilities.
As further casting details are revealed regarding the film, the more the excitement levels rise. With Gunn's proven track record for mixing ragtag misfit outfits with high concept action set pieces, it appears that the franchise is in very safe hands indeed.
Would you like to see Michael Rooker play the part? Or maybe you have your own casting ideas. Please leave comments below with your thoughts.