The artists at Sideshow toys have done it again. They know exactly how to handle the female characters of the Batman universe. There's a fine line between them being beautiful and then unreasonably so. The women, friend or foe to Batman – are equal parts lovely/dangerous. Sideshow knows how to strike the balance, and they've made some new winners here. Newest statues of Batgirl and Poison Ivy have just become available for pre-order in their online store.
Miss Gordon?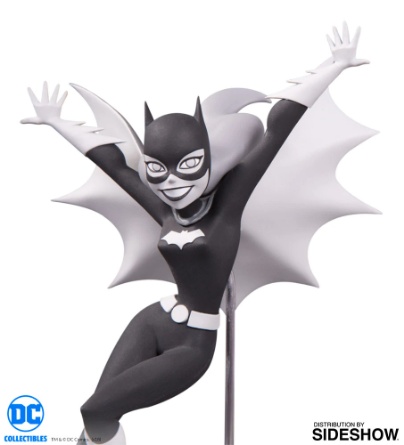 It's clear to see this where this came from. Inspired by Bruce Timm, this Batgirl statue looks lifted from an atmospheric, black and white episode of Batman; The Animated Series. The cheery smile showcasing the brightness that she and Robin bring to Batman's existence. The spread wings still show she's not to be taken lightly as she swoops in. A great piece if I do say so myself. Find it here.
Here's another vision of the same character. This Batgirl is part of a collection with this Batman, called Bat Family that Sideshow are doing in conjunction with DC collectibles. See how the grizzled, older Batman is atop that column, riddled with bullet holes? The Bat Family Collection will form a collectible set that fits together into one bigger art piece. The section of wall that Batgirl is leaning on lines up perfectly with Batman's perch. We don't know what the rest of the set looks like yet, but all together we should get a real vision of the Bat Family. Find Batman here and Batgirl here.
Feeling Thorny?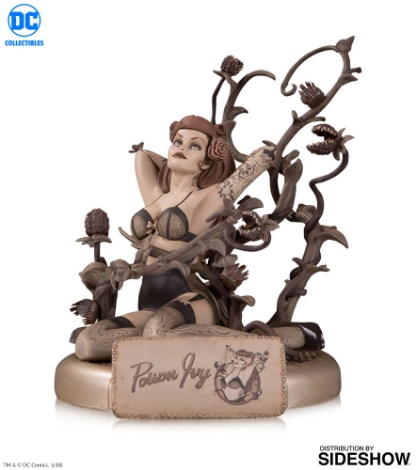 The DC Bombshells art pieces designed by Ant Lucia have gained a whole life of their own. Sideshow have paid real respect to the art style, especially here. Sculptor Tim Miller has pulled what looks like a 1940's pin up into three dimensions. It's available to order in limited numbers right here.