Dark Knight News, for the second time graciously took part in North America's third largest Comic Convention, Fan Expo Canada. The event carried huge DC names such as Greg Capullo, Scott Snyder, Tom King along with DC actors such as Jason Momoa (Aquaman) and Lord Robin Taylor (Gotham's Penguin).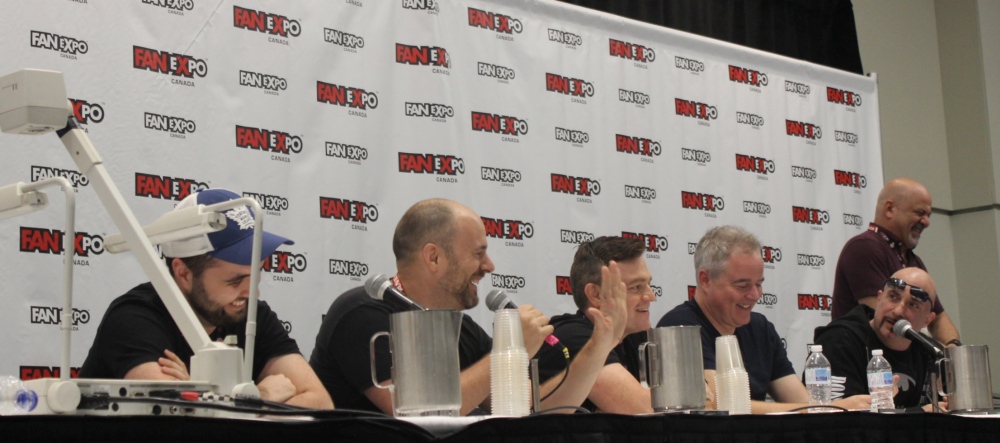 But before we delve into the comic paparazzi, we have to tell you something pretty awesome. Fan Expo hosted the demo of the upcoming video game Lego: DC Super-Villians and DKN was able to be one of the testers prior to its release: October 15, 2018.
The game allows the player to create their own villain to help the criminals of Arkham Asylum escape. The demo only includes a handful of options, but states that during the debut, the game will carry several more character options. The customizable characters and the Justice Syndicate are part of your villainous team and adventure.
My Villian: Beast Cobra
For physical features, you're able to dictate the name, eyes, eyebrows, hair, skin tone, and lips. The costumes can be selected from a wide range. I decided to go with a black cape and armor, mimicking the dark knight.
The fun goes into selecting your character's attributes. I suppose I lessened my level of evil, hoping to maybe become an anti-hero. After all, the premise of the game is that the villains need to take down an even bigger baddie than themselves by wrecking havoc.
The game demo begins with helping the villains, such as Luthor, escape out of prison. The player can switch from multiple characters to escape and unleash disaster. The demo lasted about 10 minutes and promised to deliver a world of fun and humor.
I'm excited about their action-packed story. LEGO films and games give dark characters a wholesome and hilarious outlook, even villains. During the event, Fan Expo hosted an Injustice International Tournament. That was an interesting juxtaposition.
Thank you to DC and Warner Bros. for bringing the experience to Fan Expo Canada.
What are some of your favorite DC games? Let us know below!