It's no secret that everyone who writes for Dark Knight News is a huge Batman fan. The clue's in the title, people. Batman comics, Batman movies, Batman T.V. shows… Batman Beyond.
Recently Comicbook.com reported that Arrow costume designer Andy Poon, has created and will actually be building a full-size Batman Beyond costume!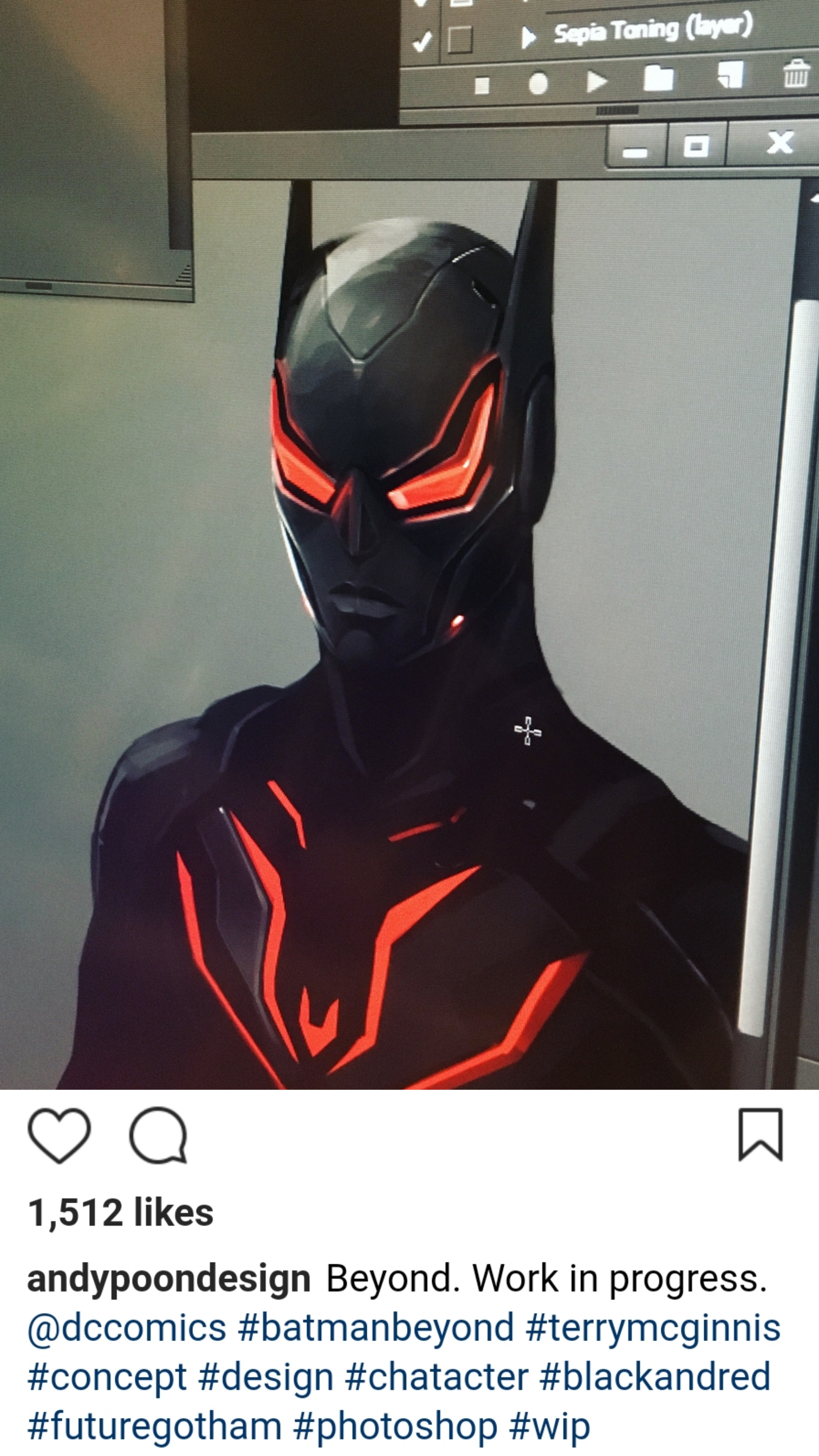 The artist/designer had this to say:
Me and a small team will actually be making this into a real suit for fun.
Batman Beyond Lives?
I'm fortunate enough to review the Batman Beyond comics series every month for this very website. As someone who loves the original show this makes me very happy indeed. The fans of this character keep him alive, even now, 17 years after the last episode aired.
Re-imagining Batman as a teenager in the future, trained and mentored by the original Batman, the series gained millions of fans worldwide. The fact that the comic book series, based on, and inspired by the show is still going strong is testament to its ongoing popularity.
Perhaps I'm reading too much into this, but who's to say that the "Small team" helping Mr. Poon build the suit isn't the Arrow costume department?
I live in hope.