Season three of Gotham ended with us seeing the next evolution of Bruce Wayne, a stern looking young man on a roof top looking out into the distance. Dressed in black, and his coat flapping in the wind. His progress to Batman is well underway and thanks to Fox, San Diego Comic Con has a new poster for season 4 which resembles what we saw in that last episode.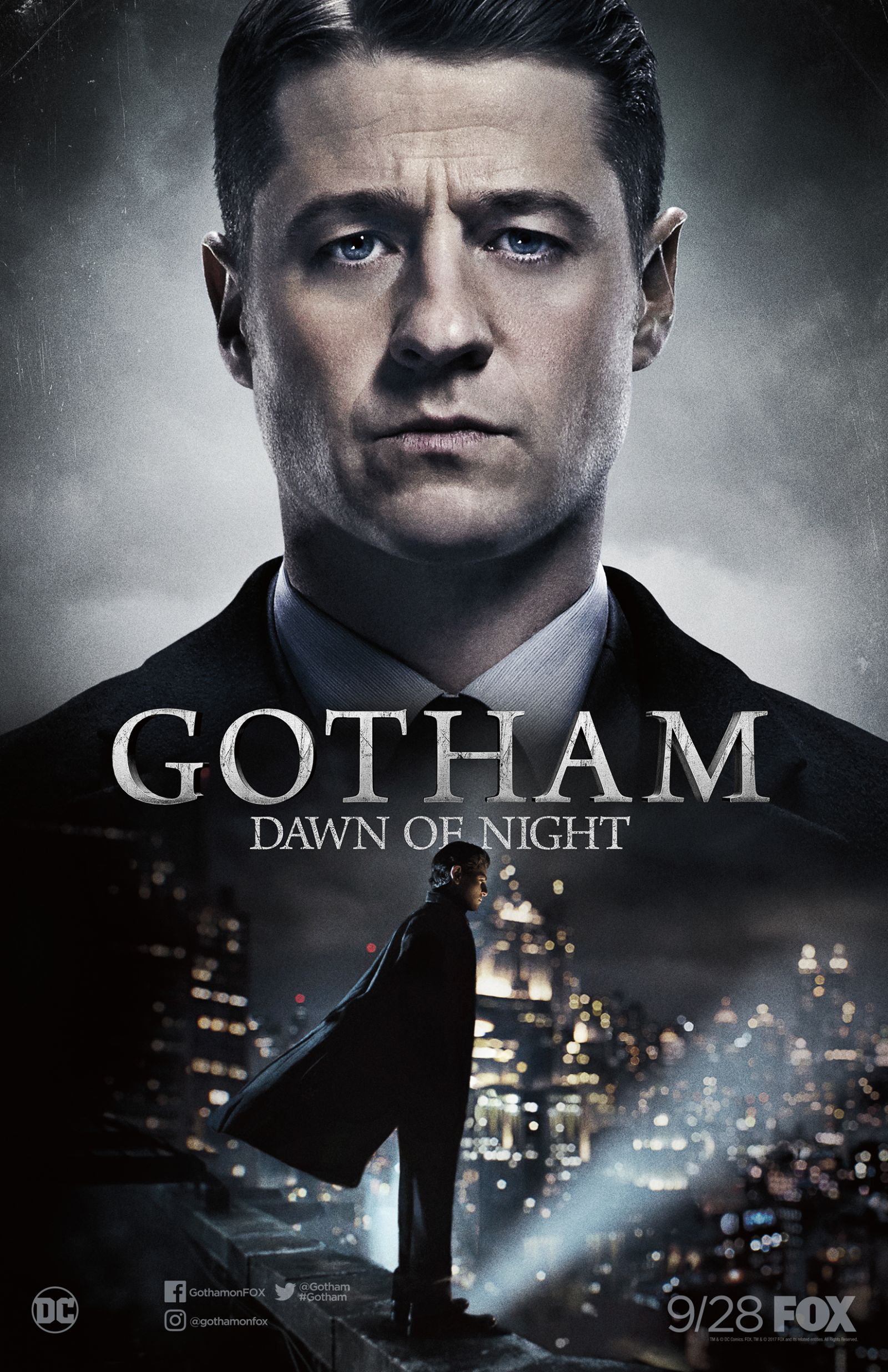 TV Insider released a new poster today for season four of Gotham, so if you're attending San Diego Comic Con make sure you try and get yourself a copy. The poster has James Gordon front and centre, with Bruce at the bottom and we can expect to see his evolution take shape. Season four has been branded Gotham: Dawn of Night.
You can expect to see Gotham again Thursday, September 28.