S.H. Figuarts is a division of global toy giant Bandai, that specializes in creating superbly detailed, high quality, and extremely collectible action figures.
The company has already released a range of figures relating to everybody's favorite Dark Knight. These include a Christian Bale Batman – from Christopher Nolan's Dark Knight Trilogy – and a mallet wielding Harley Quinn, amongst many others.
To tie in with the release of Justice League, S.H. Figuarts have announced a new Batman figure. This item is a truly impressive piece of work. The level of detail in the costume, and resemblance to Ben Affleck are exceptional.
Justice League Action Figure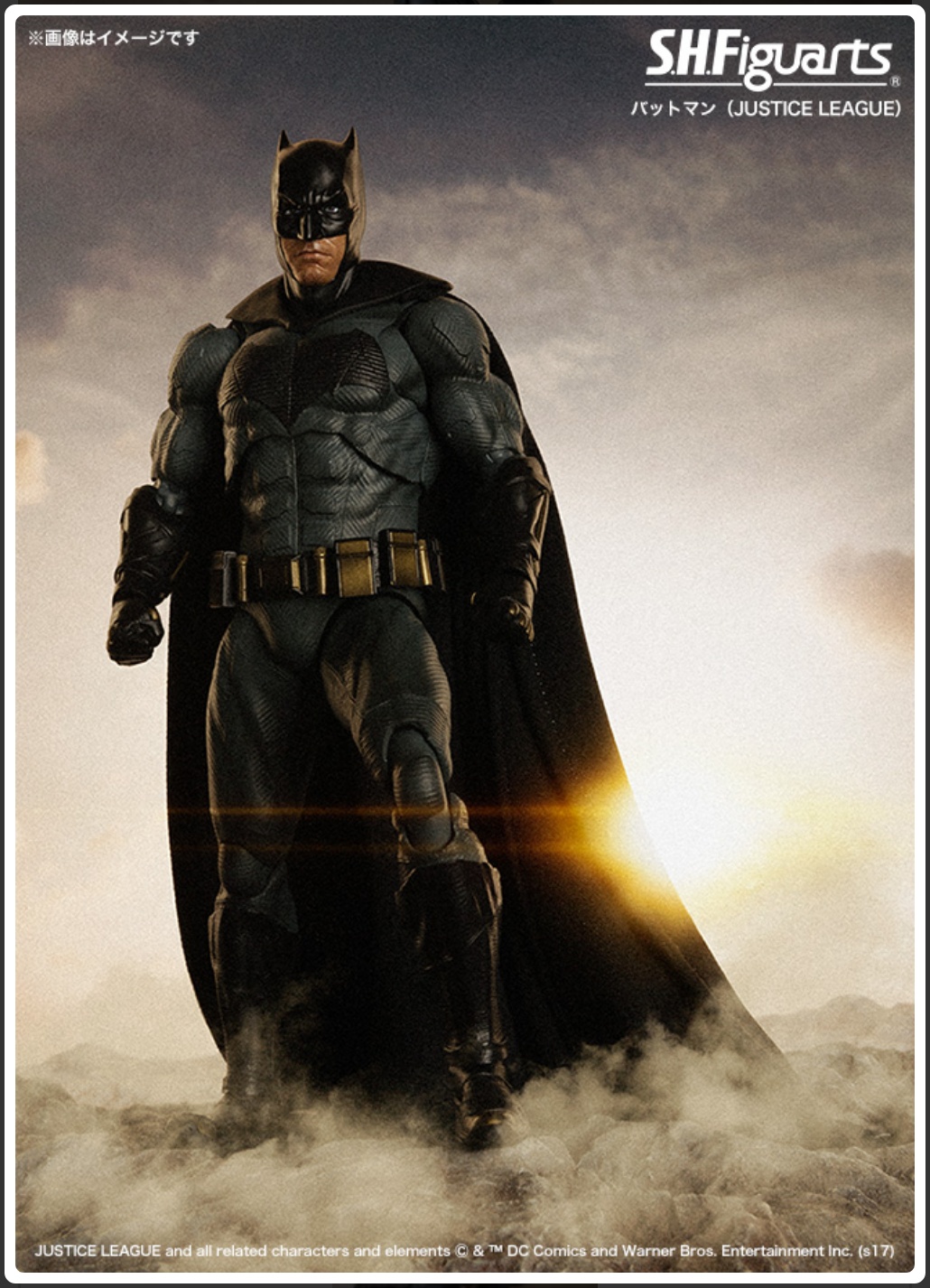 On their website S.H. Figuarts describe their product as:
A new standard in action figures, representing the state of the art of Bandai's design technology. Designed to perfectly mimic the range of motion of the human body. The series name is a contraction of the concepts of "Simple Style" and "Heroic Action." Standing roughly 14cm tall, the highly posable SH Figuarts figures are designed to feel like little treasures.
It's tough to argue with that description seeing a model of this quality. The figures aren't cheap – retailing at around $50.00 – but are of a high standard, and available in limited quantities, justifying the price tag.
Now you too can own your very own handy, bendy Batfleck! And, boy is he bendy?!? You can place these figures in all manner of heroic poses, as the artwork above can attest.
I can see a lot of Batman enthusiasts giving pride of place to this excellent new action figure.