Fans of the teenaged version of the superheroines, you're in luck! A new episode of the DC Super Hero Girls webseries has premiered today, entitled "Riddle of the Heart." This one is interesting because it features both (a really slow) Flash and the Riddler!
Check it out below:
Unfortunately, having a great sense of style and a penchant for over-the-top declarations of love won't do it for Batgirl. Even though he did some terrible things to get her attention, you gotta sympathize with the guy. He did it out of love.
And lastly, the first issue of the Digital First comic book series, DC Super Hero Girls: Past Times at Super Hero High just debuted online and can purchased at your various digital comic book retailers. It looks like some Magic School Bus stuff is going on here as Ms. Liberty Belle, their teacher, has taken them on a field trip to the time when dinosaurs roamed the Earth.
DC Super Hero Girls: Past Times at Super Hero High | "The Dino Egg Effect," Part 2
Writer: Shea Fontana
Artists: Carl Potts, Marcelo Dichiara
Check out the preview for Chapter 2 below: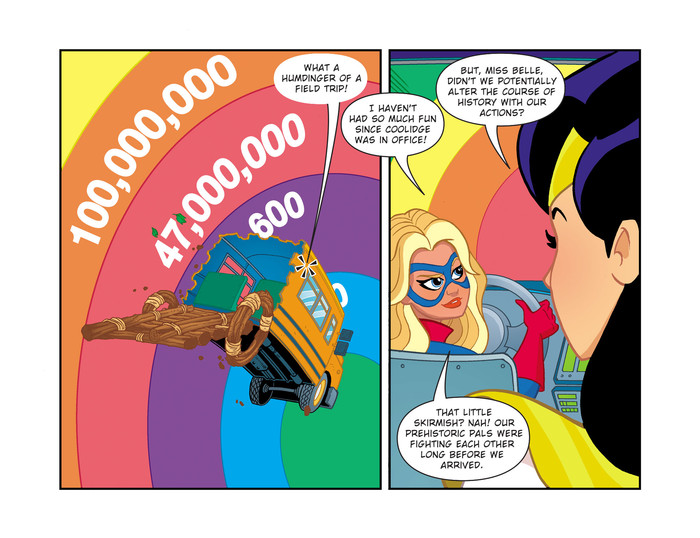 Images and information courtesy of DC Entertainment