The original voice actress and inspiration for Harley Quinn Arleen Sorkin has passed away at age 67.
Fellow voice actor Neil Kaplan broke the news on X (formerly Twitter).
It broke my heart to hear… the original voice of Harley Quinn, Arlene Sorkin has passed away.

I adored her work as HQ & as Calliope in "Days of Our Lives." pic.twitter.com/QtypvmvNUX

— Neil Kaplan – Voice Actor (@NeKap) August 26, 2023
The news was then confirmed by The Hollywood Reporter.
Sorkin was not only the original Harley Quinn voice actress, but she also inspired the look and personality of the beloved character.
BTAS writer and personal friend of Sorkin, Paul Dini, discussed how she helped shape the character's creation in a past interview. Dini went to college with Sorkin and then later saw an episode of Days of Our Lives with her playing a jester.
One of the scripts I wrote was "Joker's Favor." As I was putting together the story, I thought, "What about giving The Joker a girl in the gang this time and referencing the Adam West series?" They had the Riddler, Joker, Penguin with their own henchgirls.
I was friends with Arleen Sorkin, and I thought about a character kind of like her persona at the time, which was the snappy, wisecracking blonde. I was home sick and had the TV on, and there she was on Days of Our Lives playing a jester in a fantasy sequence. I saw her running around in a pied piper outfit, and I thought, "That's kind of cute."
Arleen Sorkin had been struggling with undisclosed health issues that prevented her from acting anymore.
Beyond Harley Quinn, she also had roles in the aftermentioned Days of Our Lives, as part of the stage comedy group High-Heeled Women, and was she the host of America's Funniest Home Videos spin-off America's Funniest People. Sorkin is survived by her husband Christopher Lloyd and their two sons Eli and Owen.
Mark Hamill:
Devastated to learn we've lost the brilliant Arleen Sorkin. Not just a wonderful talent, but a truly wonderful person. I'm grateful not only to have worked with her, but to have been her friend. 🙏 Sending my heartfelt condolences to her family & loved ones. 💔 pic.twitter.com/g1Mb3BWoKn

— Mark Hamill (@MarkHamill) August 27, 2023
Tara Strong:
Without this gorgeous, talented goddess, #HarleyQuinn would have never existed. She was the inspiration & the heart & soul of this iconic character. I was in awe as #Batgirl watching her alongside @MarkHamill & Kevin. Sending love to her family #RipArleenSorkin ❤️🖤 🦇 pic.twitter.com/8zQdHsyOyM

— tara strong (@tarastrong) August 26, 2023
James Gunn:
Now, please take a few moments to read the impact she had on the Dark Knight News staff.
James Attias – Assistant Editor and Reviewer
Arleen Sorkin was a talented actress who brought Harley Quinn to life. Her influential portrayal will forever be part of the character's DNA. She may be gone, but her legacy and her voice will live on in the pages of comic books and in our hearts.
Max Byrne – Reviewer
Arleen Sorkin is THE definitive embodiment of Harley Quinn. The list of outstanding voice and live-action portrayals of the character all stand on the shoulders of this particular giant. With the character actually being based on her, it's more than fair to say that without her, Dr. Harleen Quinzel would never have existed. I can just picture her reunited with Kevin Conroy now, recreating iconic scenes from Mad Love. Rest In Peace.
Kendra Hale – Reviewer
We often discuss the paths that lead to greatness. A dream sequence on a daytime soap opera led to an actress being cast as a character that's not only cemented themselves into the hearts and minds of DC fans but has continued to grow and expand in the years since her creation. Without Arleen Sorkin, Harley Quinn would not only have no voice but perhaps would never have made it past one episode of  Batman: The Animated Series.
The very essence of Harley Quinn was given life by Arleen's humor, wit, and by her very presence.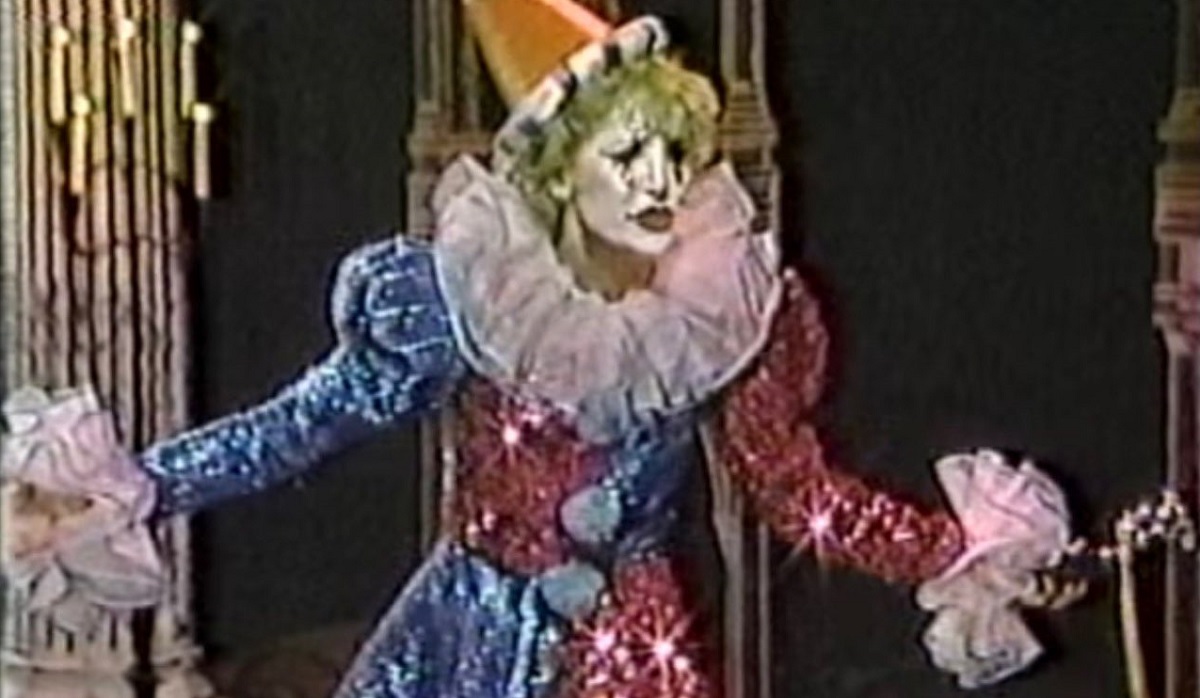 I know how much Harley, as a character, has impacted my own life, and as the years have gone on, she's gained depth and has come out from the stigma of just being a supporting character… so much of that came from the heart of Arleen.
Just like her friend and colleague Kevin Conroy, she played Harley Quinn across many mediums. Television, video games, and animated movies. It's a voice that will echo for generations as fans, new and old, as they continue to discover and delight in the lovingly crafted character that wouldn't exist without the wonderful woman who gave Harley her soul, as well as her voice.
Thank you, Arleen, for everything you gave to fans over the years. The memories and love, the discovery and humor… for the pure joy. You will be so missed.
Steve J. Ray – Editor-In-Chief
My house is one where all those who dwell there live and communicate via TV, movie, and music quotes. One of the most used is:
I want a lawyer! I want a doctor! I want a cheese sandwich!"
These words were delivered hilariously by the wonderful Arleen Sorkin in the classic animated Batman/Superman Movie.
Harley Quinn was only meant to be a one-and-done character, but Arleen's nuanced and hilarious performance in "Joker's Favor" changed all that forever. Her further appearances; her evil, toxic, abusive relationship with the Joker, her strength in walking away, and her transformation from villain, to anti-hero, to worldwide icon in the years that followed, owe everything to Arleen.
"Mad Love", in my humble opinion, remains one of the finest episodes of animated television ever recorded, and one of the greatest comics ever printed. Just like Kevin Conroy, and Mark Hamill, whenever I read a comic, any comic, that features Batman, The Joker, or Harley Quinn, it's their voices I hear. "Mad Love" remains the only episode of the show that was adapted directly from the comic book to TV. Yes, it's a comic inspired by the show, but Harleen's origin appeared there first (1993) and was translated into animation for the third and final season of BTAS (1999).
Her loss is completely going to change how we record episode 100 of the "I Am The Night" podcast, focusing on "Mad Love", for DC Comics News.
Arleen's voice, her demeanor, her heart, and spirit are what gave the character life. Without her amazing performances, Ms. Quinn may never have transferred from TV to comics, in the highly prized The Batman Adventures #12 (1993) and then into main Batman continuity, as part of the epic "No Man's Land" saga, in Batman/Harley Quinn #1 (1999).
I first saw Arleen as a gangster's moll in Sylvester Stallone's comedy, Oscar. When watching the film again years later, after seeing and hearing her in Batman: The Animated series, I recognized her voice immediately. Every actress who's played Harley since has added something new and unique, but they all echo and honor Arleen's original.
I love Tara Strong, Kaley Cuoco, and Margot Robbie's takes on Harley, they're all wonderful, and soon we'll get a new live-action Harley, in the form of Lady Gaga, in the Joker sequel, Folie à Deux. I hope and pray that the filmmakers dedicate the movie to Arleen as, while every Harley since has been great, she did it first, and she did it perfectly.
Let's also never forget that when fans finally found out Harley Quinn's real name, it was Harleen. Does that sound familiar?
Everyone at Dark Knight News sends their love and deepest condolences to all of Arleen's family, friends, loved ones, and colleagues.
Sometimes the only way to stay sane is to go a little crazy."

Eric Lee – Writer
Despite the fact that Harley Quinn is ubiquitous nowadays, Arleen Sorkin's original rendition remains my personal favorite. From the start, the character felt fresh and added a very complex and funny layer to the Joker. Even in the '90s, the villain was an inhuman murderous monster with a total lack of empathy, at least in the comics. Harley's inclusion showed that the Joker could experience very real human emotions, like love, pettiness, and jealousy.
One of my favorite episodes of BTAS is "Mad Love", and this is no doubt due to the range of emotions that Arleen Sorkin voiced throughout the episode. There was a scene where she implored Batman to help her stop the Joker. It went from her typical mad-cap squeak and transitioned into a more serious tone of desperation, as she took off her Harley Quinn hood and makeup. Chills. That's not to mention the heartbreaking tone when the Joker angrily knocks her out of the window when he discovers that she created a better death trap for Batman than he ever did. As she lay in the trash with a broken arm, all Harley could muster up was a sorrowful:
It's my fault. I didn't get the joke."
It's a powerfully sad performance that feels like a gut punch.
While Arleen Sorkin may no longer with us, I hope she knows that her voice and inspiration for Harley Quinn have ensured that her legacy will continue to live on in the hearts and minds of fans everywhere.
Source: x.com
Images may be subject to copyright