The Catwoman costume for Matt Reeves' The Batman has been revealed in a recent promo image.
After the release of The Suicide Squad, DC fans have been scrambling for news about other upcoming films. Next year will see the release of a few projects for DC, but the one coming out first will be The Batman. Matt Reeves's turn at the helm is set to introduce some new elements to the Caped Crusader's story. Most notably, the film is meant to be a look into the Bat's first year as a crime fighter.
While we do know which actors are involved with the movie and a few other items, many details are being kept under wraps. We've gotten to see Robert Pattinson's Bat Suit and have heard about the Riddler's new mask. Catwoman's new costume has only just been revealed, however.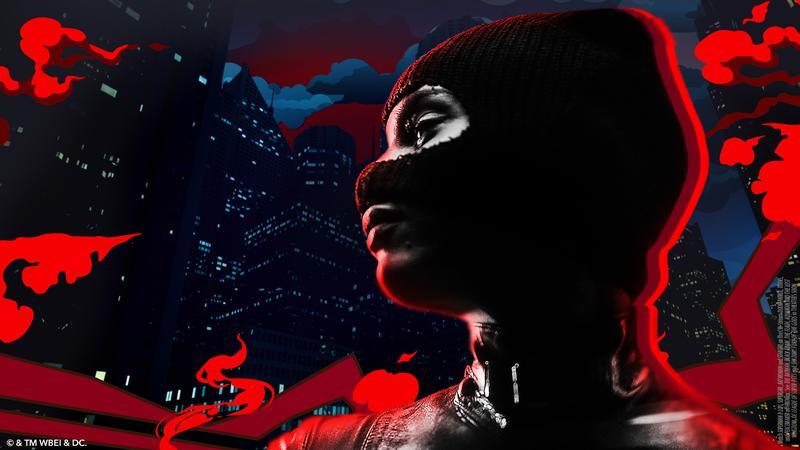 The above image (or something similar) was recently released at CinemaCon 2021. The image shows Zoe Kravitz in her Catwoman costume. The mask is simple, definitely resembling a homemade attempt at a disguise. Seeing as the upcoming movie is meant to show the beginnings of Batman's vigilante career, perhaps other characters will just be starting out as well.
Conventions often get sneak peeks at films, so it's not surprising that this little tidbit was released. CinemaCon 2021 also got the first look at Andy Serkis' Alfred, among other features of the film. DC FanDome has purportedly said that they will have a brand-new trailer debut during one of their panels.
Honestly, we're only six months out from The Batman's release, so I'm pretty surprised we haven't gotten more information about the upcoming flick. Understandably though, the filmmakers want things to be a surprise since this is the first installment starring Pat-Bat. Are you looking forward to the new Batman installment? Drop us a comment with your thoughts below.
The Batman is set for release on March 4, 2022
Images may be subject to copyright