Article by Sam McTernan
Today we bring you the news that actor Sebastian Roche has been cast in Batwoman. Roche is probably best known from Man in the High Castle and The Vampire Diaries, and has been cast as Dr. Campbell. This follows the news that actress Rachel Maddow has been cast as media personality Vesper Fairchild. Vesper will be well known to Bat-fans as one time romantic interest of a certain Mr. Bruce Wayne.
Few details are known about Roche's Dr. Campbell, as he doesn't have an immediately obvious comic book counterpart. What we do know is that Campbell is one of Gotham's most respected plastic surgeons and philanthropists. Sounds familiar, but ideas aren't always original, especially in the comic-book realm. Looks like we'll just need to wait and see.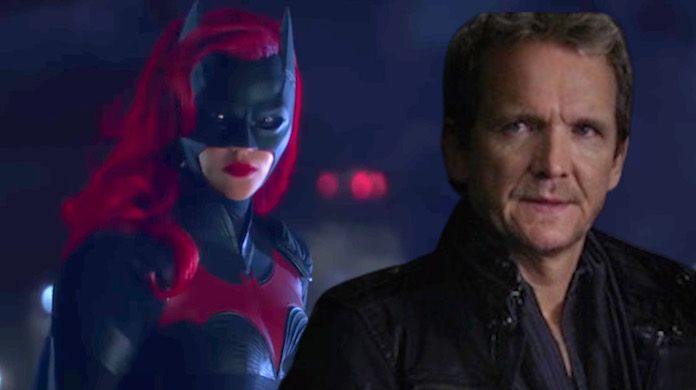 We won't be waiting long however as the show has just premiered (Oct 6th) and the series will now kick into full swing. For those of you who haven't seen it yet, or weren't aware of the CW's new show, check out a bit of the synopsis below.
Kate Kane (Ruby Rose) never planned to be Gotham's new vigilante. Gotham is a city in despair, the Gotham City Police Department have been overrun and outgunned by criminal gangs. Enter Jacob Kane (Dougray Scott) and his military-grade Crows Private Security, which now protects the city with omnipresent firepower and militia. Years before, Jacob's first wife and daughter were killed in the crossfire of Gotham crime. He sent his only surviving daughter, Kate Kane, away from Gotham for her safety. After a dishonorable discharge from military school and years of brutal survival training, Kate returns home when the Alice in Wonderland gang targets her father and his security firm by kidnapping his best Crow officer – and Kate's ex-girlfriend – Sophie Moore (Meagan Tandy). Although remarried to wealthy socialite Catherine Hamilton-Kane (Elizabeth Anweis), who bankrolls the Crows, Jacob is still struggling with the family he lost, while keeping Kate –– the daughter he still has –– at a distance. But Kate is a woman who's done asking for permission. In order to help her family and her city, she'll have to become the one thing her father loathes –– a vigilante.
Are you excited by the new casting? Have you seen Batwoman yet? Get in touch and let us know.