Gotham returns for its second half of season four and it's already hitting us with fun by giving the fans a scene with Jim Gordon sporting a more familiar style.
The Commissioner of the prestigious city, Gotham has to be in style as well as serious. What fits the modern man and shows command? Apparently a mustache (and not in GGI, thank goodness!) Through comics, pre-New 52, New 52, Rebirth, Hush, Batman: The Animated Series, and The Dark Knight Trilogy, most depictions of James Gordon carry the remarkable broom-like 'stache.
And so, Gotham's Ben McKenzie is bringing it:
From the episode "A Dark Knight: A Beautiful Darkness," displays a stuffy event where Gordon dons a thin mustache. It's thin but easily recognizable, and by his side, Lee Thompkins (Morena Baccarin) dressed as Cleopatra and Barbara Kean (Erin Richards) in an outfit from the 1920s. Well-known for the time and style of Great Gatsby.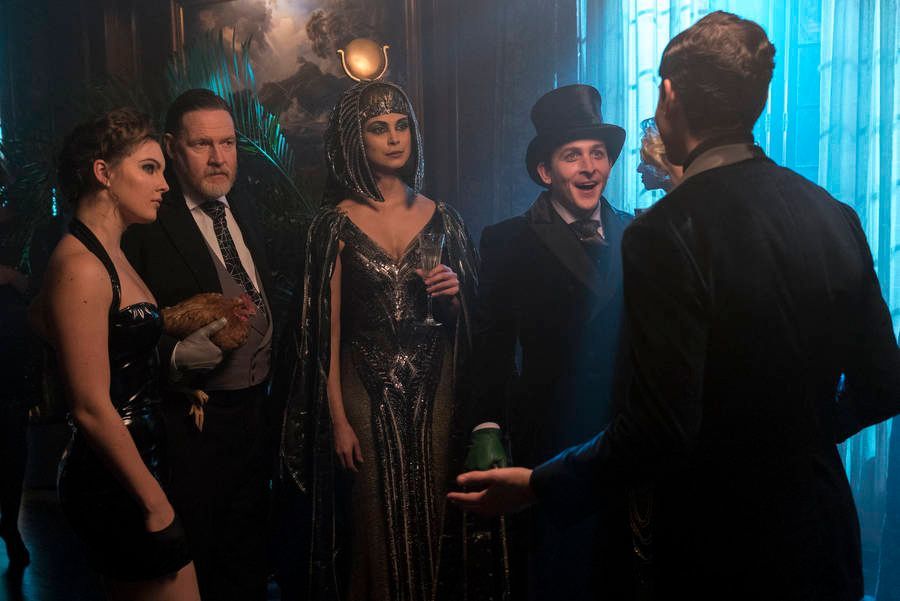 However, theories are circulating that this is a dream sequence or a foreshadowing illusion, as the colors appear ambivalent. Bruce appears too concerned, while Gordon remains calm. It's usually not a good combination of feelings if both characters are lawful good portrayals (as of yet).
The official synopsis:
Ivy (guest star Peyton List) tracks a secret project on which Wayne Enterprises is working and begins to target anyone that can give her information. Meanwhile, Jerome (guest star Cameron Monaghan) becomes obsessed with Penguin in Arkham. Also, Gordon begins to second guess his deal with Sofia and an unsettling dream sequence shakes up Bruce in the all-new "A Dark Knight: A Beautiful Darkness" episode of GOTHAM airing Thursday, March 8 (8:00-9:00 PM ET/PT) on FOX.
Get ready for the dark and gritty; welcome back Gotham on March 8th!