Check out the new Poison Ivy inspired jewelry from RockLove Jewelry.
Turning green with envy
RockLove Jewelry cultivates a growing reputation for blending pop-culture inspirations with classic taste to design pieces that walk the ultra-fine line between quirky, and sophisticated. The shop has a history of licensing partnerships with powerhouse franchises like Pokemon, Star Trek and Disney. They even released a line of Wonder Woman inspired jewelry and accessories (Lasso of Truth bolo tie, anyone?) as part of their DC X RockLove line. Now they direct their gaze towards the most sensual and elegant of the DC Villainesses; Poison Ivy!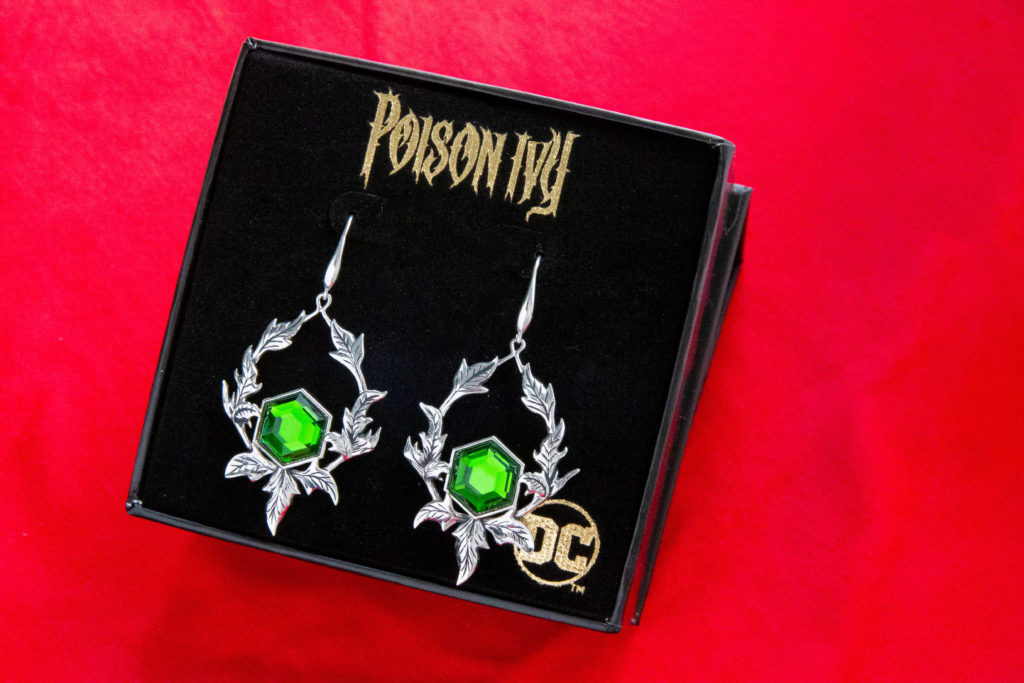 Blooming with beauty
Fashionistas will definitely want to check out this Poison Ivy inspired jewelry from RockLove.  Appropriately working with green crystal and sterling silver, RockLove has crafted a collection of stackable rings, ear wear and a captivating bracelet and necklace combination that draws clear inspiration from Ivey's untamed grace. Carved oak leaves and intricate climbing vines curl around crystals glowing bright as Mother Nature's eyes. Each piece comes in a custom collector's box and ranges from $60-199. Very reasonable price to stay in beauty's good graces.
The talk of Gotham high fashion
I've done enough jewelry shopping in my day to know that not every heroine prefers emeralds, but those who like a little evergreen in their style must add this Poison Ivy inspired jewelry to their collection. The pleasing combination of vibrant crystal and silver pieces could add a little class to Comic-Con or accentuate a formal gown. They're essential accessories for the hip, modern nature goddess.
Images may be subject to copyright