Article by Steve J. Ray
Last week's Nightwing #69 really set the clown amongst the pigeons! Yes, dear readers, the Joker's back and this time it's war! DC have sent us a sneak peek at next month's Nightwing #70, and it's no joke!
Q: How many Nightwings will Joker strike down to get to the real one?

A: Four… the four Nightwings running around Blüdhaven.

…and that's not even the punchline – how will Ric Grayson interact with the Joker, when he's not quite sure which one of his two memories is the real one, or just how dangerous this clown is? Is this the issue where Joker tracks down the real Nightwing – and is the Clown Prince of Crime the key to the return of Dick Grayson?
Nightwing #70, written by Dan Jurgens with art by Ryan Benjamin and a cover by Mike Perkins, hits shelves March 18th.
Nightwing #70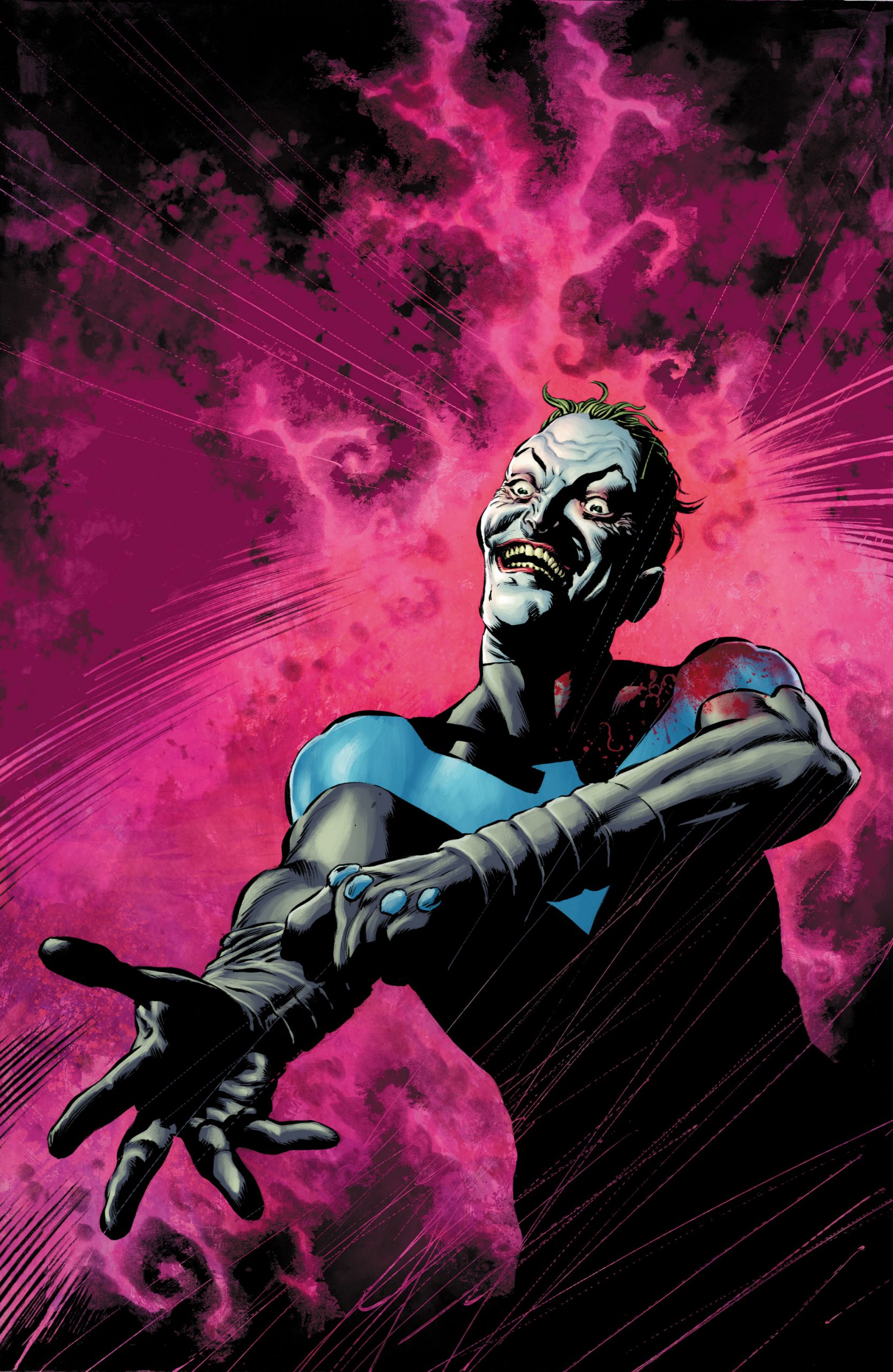 Written by Dan Jurgens
Art by Ryan Benjamin
Cover by Mike Perkins
In Shops: Mar 18, 2020
SRP: $3.99
Joker has already taken umbrage at the fact that four "fake" Nightwings are running around Blüdhaven. He knows Nightwing's secret, even if Ric Grayson is still only just finding out himself.
What will happen when Nightwing meets Crow Bar? It didn't turn out well for the second Robin, so what will happen with the original?
How will Joker deal with Alphonse Sapienza and the Nightwings?
Be here mid-March to find out, and for my review… I promise it'll be no laughing matter.
Images and Press Release Courtesy of DC Entertainment