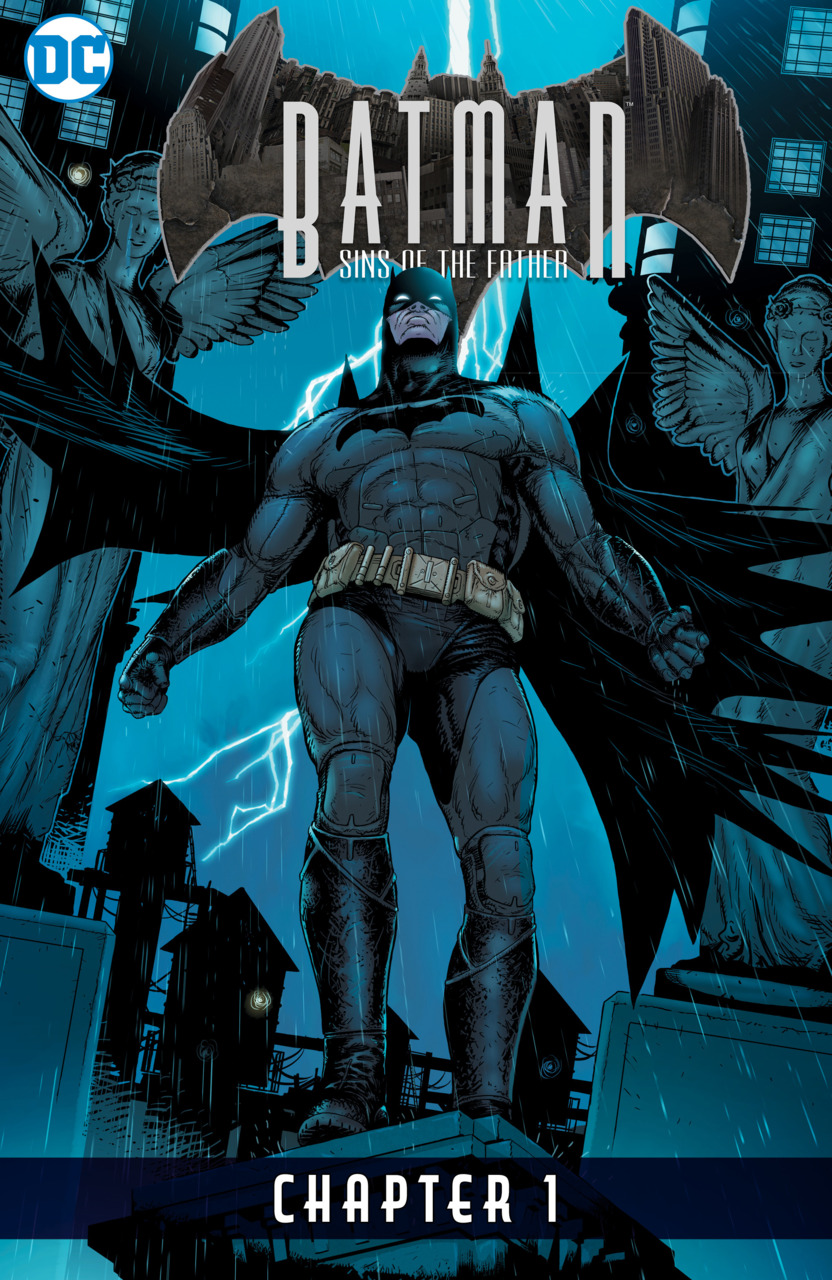 Writer: Christos Gage
Artists: Raffaele Ienco, Guy Major and Josh Reed
The Doctor Will See You Now
The first comics/video game tie-in for Batman: Sins Of The Father has just ended, and what a thought provoking series it was.
Ever have that moment where you realize that your parent(s) are not who they have always seemed to be? Where the outer layer of their personality screams of the pillar of everything good and just, but hiding under the surface is a raging second personality bent on tormenting those who had thought themselves safe and with someone they could trust. Implicitly.
Consider the rock thrown into the water, ripples showing the true nature as the underneath is stirred up. This is what we find Bruce Wayne dealing with in the whole of the story arc Sins of The Father. Someone wants this past to be brought to light and no one is safe in the wake. We get a detailed inside look, as Bruce deals not only with the repercussions of his Father's actions, but the consequences of having all of his dad's former colleagues turning up dead.
Moving Pictures
Between the fight scenes and the dialogue, the great story telling and the amazing art, this is probably one of my favorite story arcs since "Blackest Night", or "Rogues Revenge." The team on this one is a dream team between story and art. The writing by Christos Gage helps us delve into the psyche of Bruce Wayne and doesn't disappoint with the realism. Art by Raffaele Ienco, Guy Major and Josh Reed bring the words to life in amazing detail.
Conclusion
This one for me hits on all levels and deserves a strong score. It was an amazing read and is a story I know I will want to revisit in the future. I was always sad when each chapter was over and wanted the next one, which for me is a must in a series.
Where does the truth lead? No spoilers from me on this one. From new Batfan to veterans alike this is a story that is a must read.
Images Courtesy of DC Entertainment