A new poster for the long-awaited fourth season of Young Justice has finally been released! With almost the same length of hiatus between seasons 3 and 4 as with 2 and 3, it's been an impatient wait for many fans.
Originally, the team featured Robin (now Nightwing), Aqualad, Superboy, Miss Martian, Artemis (now Tigress), and Kid Flash, but as the seasons went on and time passed between them, Zatanna, Rocket, and Beast Boy were added to the small family. The poster shows most of the original team together again, but nothing about what they could be teaming up to fight against.
ScreenRant writer Richard Fink has an idea about something in the poster could be pointing to though:
The title Young Justice: Phantoms and the presence of the main team also raises an interesting possibility that Wally West Kid-Flash will return. Wally West's death was very similar to Barry Allen's in the original Crisis on Infinite Earth comic event, and the poster puts a giant orange ball of energy behind Nightwing. While that could easily be a boom tube, it could also be the opening of the Speed Force. Season 3 showed that Zatanna's magic and Miss Martian's telekinesis made Artemis think she had a conversation with Wally Westin the afterlife and that she finally has moved on, so if Wally returns that could spell trouble for the team and their relationships and trust.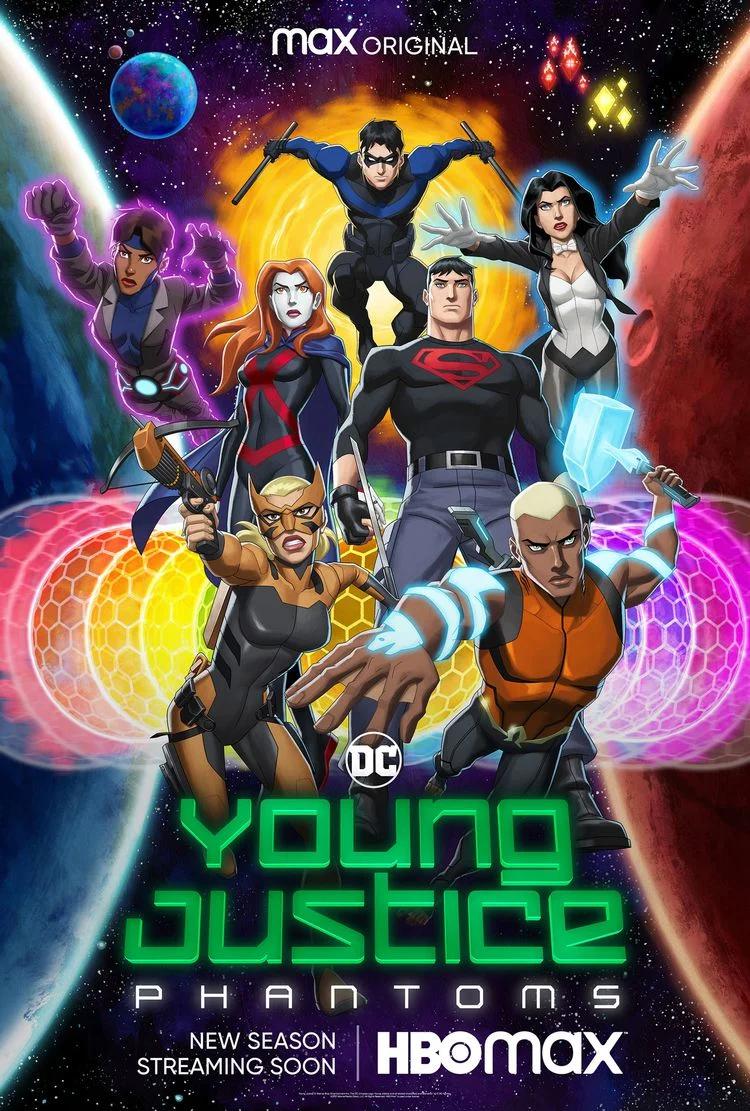 In an interview with Collider, Young Justice creators Greg Weisman and Brandon Vietti spoke about how they plan to give characters full coverage as their roster of heroes grows.
Weisman said:
We expand the cast with every season, always introducing new young heroes (It's not called Young Justice for nothing!). But, as always, we don't attempt to give every character full coverage in every season.

The needs of [the] story and the growth of our original core cast of heroes (now going by Nightwing, Aquaman, Superboy, Miss Martian, Tigress, Zatanna and Rocket) dictate which other characters — new and old — we'll focus on.
Vietti then added:
From the beginning, we set out to use the entire DC Universe as a backdrop and a catalyst of evolution for our core characters. Each new character introduced has a unique story that helps us further explore the reaches of the DC Universe and the depths of all characters involved. Using the literal passage of time to introduce new generations of young characters gives our series a unique method of showing real growth, and that's something we continue to have fun with in Season 4.
We're truly looking forward to yet another amazing season when it's finally released and can't wait to find out more about everything that the Young Justice poster isn't telling us.
Young Justice: Phantoms episode 1 is set to be released on HBO Max, on October 21st.
Source: The Direct
Images Courtesy Of HBO Max