The Batman's creative journey has been tough. The film was originally going to star Ben Affleck as the Caped Crusader, with the actor also serving as the film's writer and director. Obviously, the movie has changed direction in a number of capacities, hopefully for the better. Robert Pattinson will now play the iconic vigilante and Matt Reeves has taken the directorial helm. How did Reeves come up with his version of Batman? A new box set will reveal all.
The writer/director has admitted that he's a fan of the Batman comics and that luckily seems to be paying off. According to Reeves, different comics series inspired his film, The Batman. These stories include Batman: Ego, Batman: Year One, and Batman: The Long Halloween. All three of these series show Bruce Wayne in vulnerable situations. Ego highlights the damaged psyche Wayne lives with, while Year One and The Long Halloween depict Wayne's early crime fighting days. This promises a lot for the upcoming blockbuster.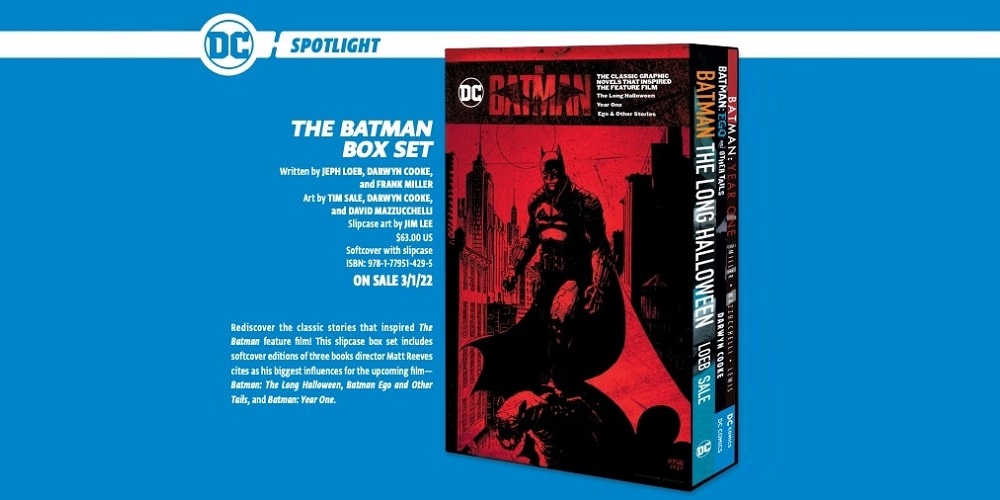 Now that The Suicide Squad has been released, DC has brought their merchandising attention to their next film, The Batman. The publisher recently revealed that they'll be releasing a three book box set. Which ones? Those listed above, the tales that inspired Matt Reeves of course! Sadly, the box set won't be available until next year, just days before the film's release. collection is also going to feature slip-case art from Jim Lee, and is bound to be beautiful. Plus, even though it doesn't yet exist, fans can still find copies of the legends that inspired the film, and read them ahead of the movie's release.
DC Comics' ingenuity is impressive. At the end of the day, the films all come back to the comics, so why not celebrate that?
Are you planning on buying the box set? Are there other film franchises based on comics that you would like to see box sets of? Comment below!
The Batman Box Set is set for release on March 1, 2022. Matt Reeves' The Batman is set for release on March 4, 2022
Images may be subject to copyright