Tony S. Daniel has revealed some of his line art from the hotly anticipated Detective Comics #1000, showing the entire Bat-Family gathered together.
Daniel posted the art on Twitter with the caption reading, "Who's ready for #Detectivecomics1000 ? #Batman #Catwoman."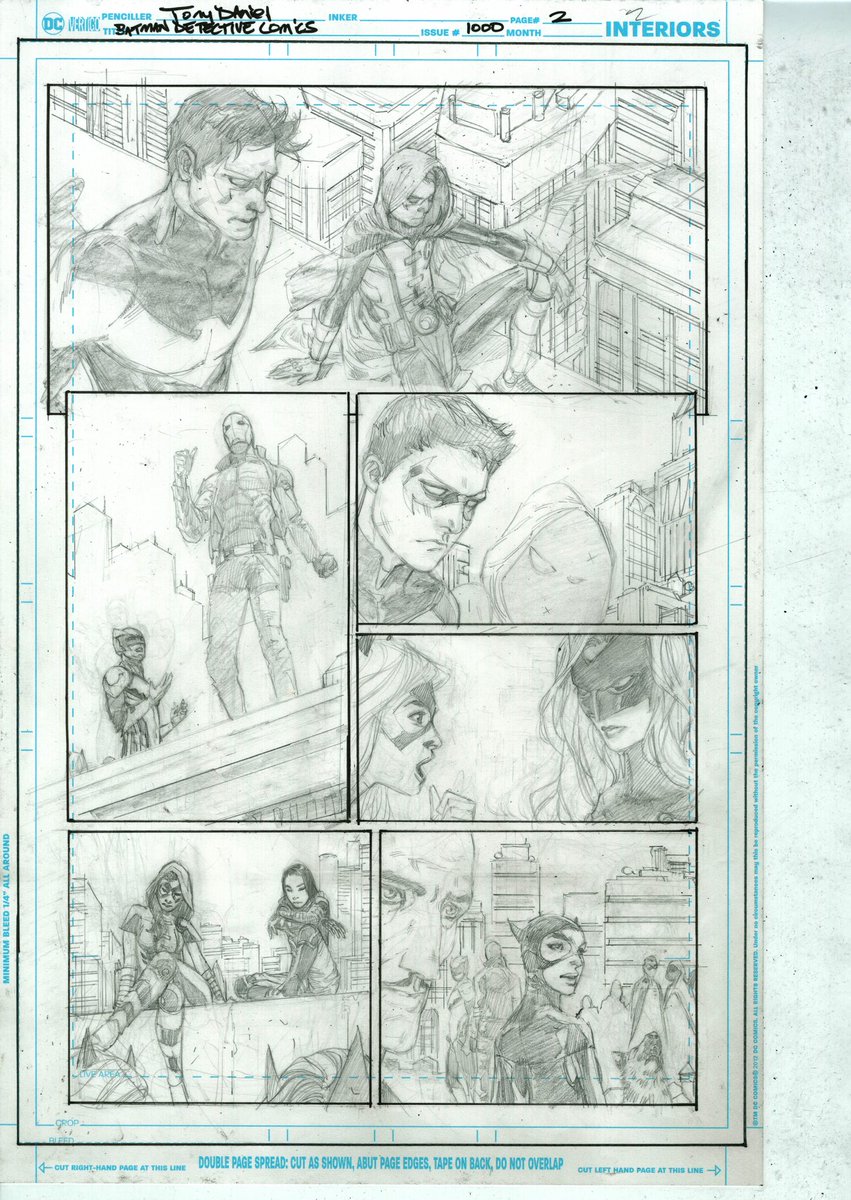 The sketch seemingly confirms statements that Detective Comics #1000 will contain a massive Bat-Family crossover.  What could be the catalyst that brings them all together, is it a giant threat that requires all their combined prowess, or perhaps something more intimate?
Characters shown on the page above are Dick Grayson (Nightwing), Damian Wayne (Robin), Tim Drake (Red Robin), Stephanie Brown (Spoiler), Barbara Gordon (Batgirl), Kate Kane (Batwoman), Jason Todd (Red Hood), Luke Fox (Batwing), Helena Bertinelli (Huntress), Cassandra Cane (Orphan) and Selina Kyle (Catwoman) with Alfred Pennyworth. There is no sign of Azrael on this page, but hope springs eternal that we may see him in action within the issue.
Detective Comics #1000 is slated to arrive on March 27, and the 96-page giant features the first in-comics appearance of the Arkham Knight (who could it be?). The issue also features a min-blowing 33 variant covers, celebrating the 80th anniversary of Batman.
What possible plot points could we expect to see in this landmark release? Will the Dark Knight's existence be taken in a new direction? How many different variants have you pre-ordered? Please leave comments below.