"Jellystone Dark"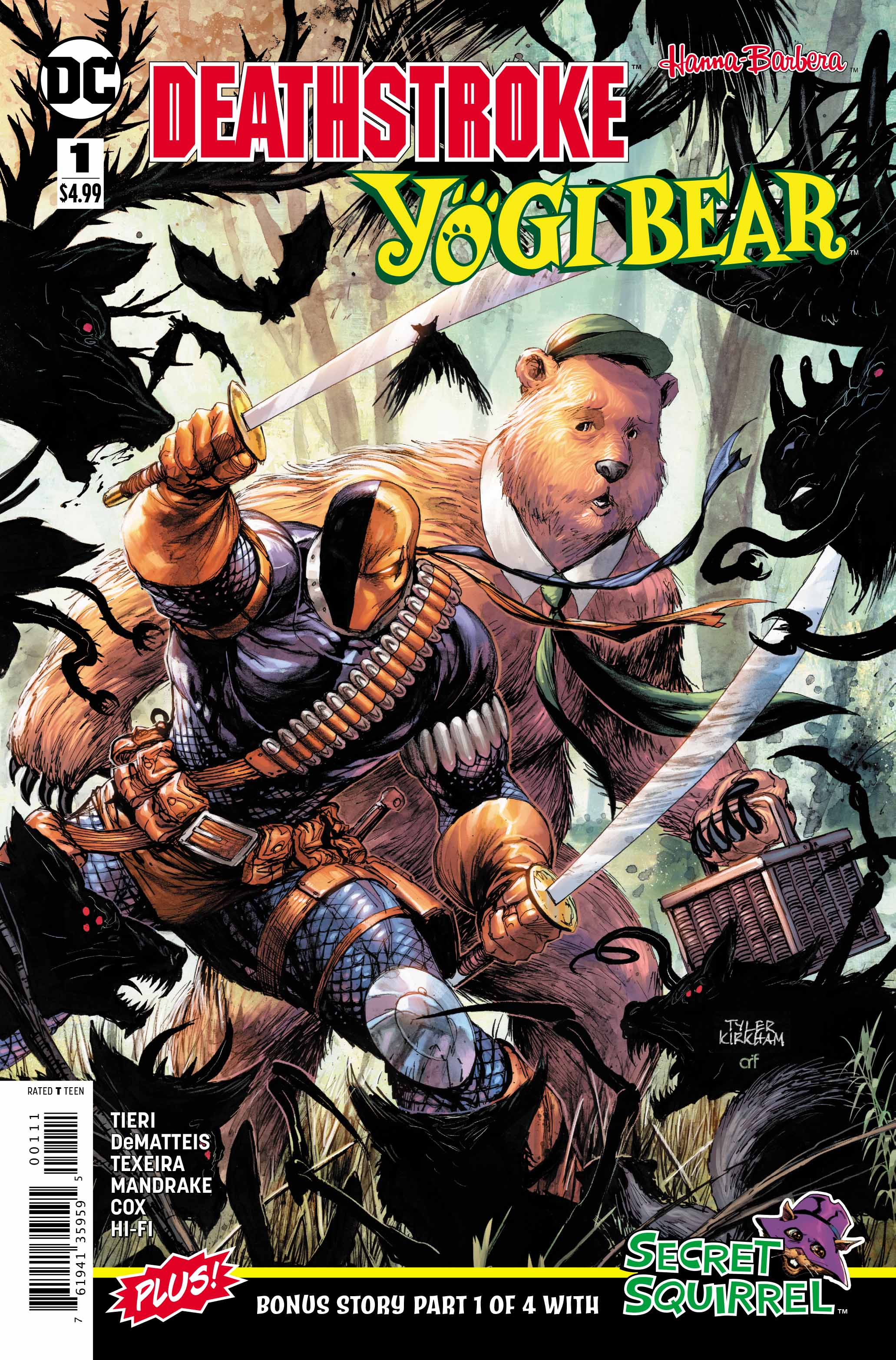 Writer: Frank Tieri
Artist: Mark Texeira
Money talks, and because of this mercenaries have coined the phrase "No job too big, or too small." That appears to be the case for Slade Wilson. The gun for hire, also known as Deathstroke, takes a job from none other than Yogi Bear in this special crossover event.
Hired to track down Yogi's missing friend, Boo Boo, Deathstroke takes to forests of Jellystone. Deathstroke and Yogi face some difficult challenges together, including Yogi Bear's neighbours.
Smarter Than Your Average Comic
While this is a crossover issue, it is written with the same amount of love and attention to detail as a main continuity one. Yogi Bear is written with fantastic accuracy, if you don't read this comic in Yogi's voice you're doing it an injustice.
There is, as always, a need for suspension of disbelief, but that doesn't take anything away from the gripping story. While silly at times, this issue delivers gripping action and has quite serious undertones.
Conclusion
This issue is a good first comic in what will hopefully be a fantastic run. The duo of Deathstroke and Yogi certainly make for an interesting friendship, one that I certainly hope will continue.
Both the story and the artwork are brilliant, as one really adds to the other, giving us all an excellent read. There's even a short story with Secret Squirrel at the end!

Images Courtesy Of DC Entertainment