As if the marketing for the upcoming live-action Justice League movie wasn't already in full force already, it looks like WB/DC are releasing a 6-issue digital only comic book based on the Justice League movie. The luxury car manufacturer Mercedes-Benz is sponsoring the upcoming team-up flick and will be releasing the comic exclusively on their Instagram page.
The first is available now, entitled "Joyride."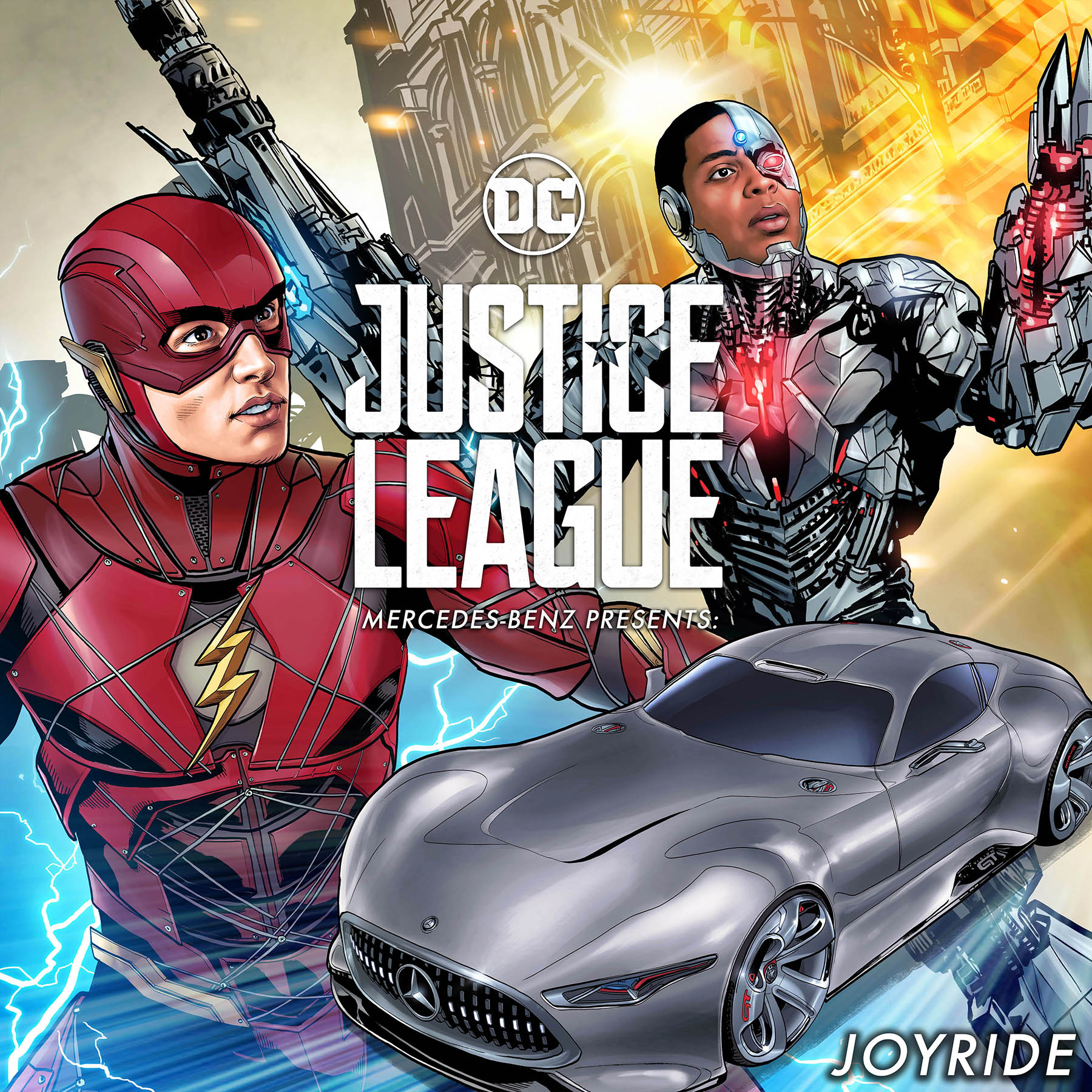 Check out the press release below:
BUCKLE UP FOR A JOYRIDE WITH BATMAN, WONDER WOMAN AND MORE

IN NEW JUSTICE LEAGUE COMIC

Mercedes-Benz Teams Up with Warner Bros. Pictures and DC Entertainment to Launch Exclusive Six-Part Digital Comics Series in Anticipation of Upcoming 'Justice League' Film

Burbank, CA – October 24, 2017 – Mercedes-Benz has partnered with Warner Bros. Pictures and DC Entertainment to publish an action-packed digital comic book series as part of Mercedes-Benz's global campaign to promote the upcoming Justice League film.

Produced exclusively for the Mercedes-Benz Instagram channel, the six standalone stories focus on the private lives and alter egos of Justice League team members, including Bruce Wayne, Diana Prince and more, as they save the day with a little help from their heroic Mercedes vehicles. The series is written by Adam Schlagman who serves as Creative Director, Theatrical at DC Entertainment, and is drawn in the film actors' likenesses by fan-favorite artist Jason Badower.

The first story, titled "Joyride," features Ezra Miller's Barry Allen and Ray Fisher's Victor Stone, and can be viewed today on the Mercedes-Benz Instagram channel. New stories starring Gal Gadot's Diana Prince, Ben Affleck's Bruce Wayne, and Jason Momoa's Arthur Curry will be released on a recurring basis leading up toJustice League's theatrical release on November 17, 2017.

"We are glad to launch the first of six exclusive digital comic stories on our global Instagram channel today. This innovative approach reflects our urge to always offer exclusive and unique content to our worldwide social media fan base. Stay tuned, there are more great campaign assets to come before the release of Justice League on November 17, with many more insights of this remarkable global partnership," says Dr. Jens Thiemer, Vice-President Marketing Mercedes-Benz Passenger Cars.

Each installment will be promoted with custom MOVs and teaser imagery posted across the auto company's social media channels, including Facebook, Twitter and Tumblr. The comic was produced by DC's Custom Creative Studio, the premier custom content creation team at DC Entertainment.
It seems that Mercedes-Benz is a sponsor of the flick and has released more promotional material than just this comic book series.
Check out this promo below:
On top of that, we're getting a behind the scenes featurette on both the promo featured above as well as a few scenes in Justice League featuring Bruce Wayne's incredible ride created from a video game!
Check it out below:
Justice League hits theatres on November 17, 2017.