Welcome to Fan Expo Canada!
Welcome to North America's third largest fan-convention! Typically hosting over 130,000 attendees, this convention is a hotspot for pop-culture, comics news and updates, and anything fan-related. Throughout this week, DKN will be reporting on updates from DC Comics legends such as Scott Snyder, Greg Cappullo, and Tom King. Follow us on Facebook and Twitter to keep up! Exciting updates on Dark Nights: Metal, and supportive advice from DC's finest!
I want to express sincere appreciation to Fan Expo Canada and Toronto Comic Con's staff and crew. They have the kindest and most supportive staff I have ever seen. Their guidance and care for media and attendees were nothing short of Canadian.
Legendary writers from DC Comics were hosting fantastic panels. Iconic Jim Lee came out to visit his Canadian fans! He hosted several signings and indulged us with his talent and stories. During his panel, he sketched as he the spotlight was on him. It was unbelievable; he created our heroes in front of our eyes.
Tom King's panel, one of the best highlights of the Expo, as a writer he was inspired by Jim Lee to write as he spoke to us. Titled "Alan Moore Rides a Camel Rebirth #1," but more on this later.
Jim Lee showed his Canadian fans much love!
Scott Snyder and Greg Capullo (below) hosted a panel where they dove into the future of Metal. Their energy and excitement were captivating; they were there to make their readers feel like rock stars.
They were the rock stars!
Seriously, these Americans ROCK! No need for apologies for their visits:
The beautiful Kristen Kreuk, Canadian actress, star of Smallville as Lana Lang, hosted a panel as well. Speaking on the new sensational video game, Shuyan SAGA, she voices the main heroine, Shuyan. Look out for her interview with us over on DC Comics News!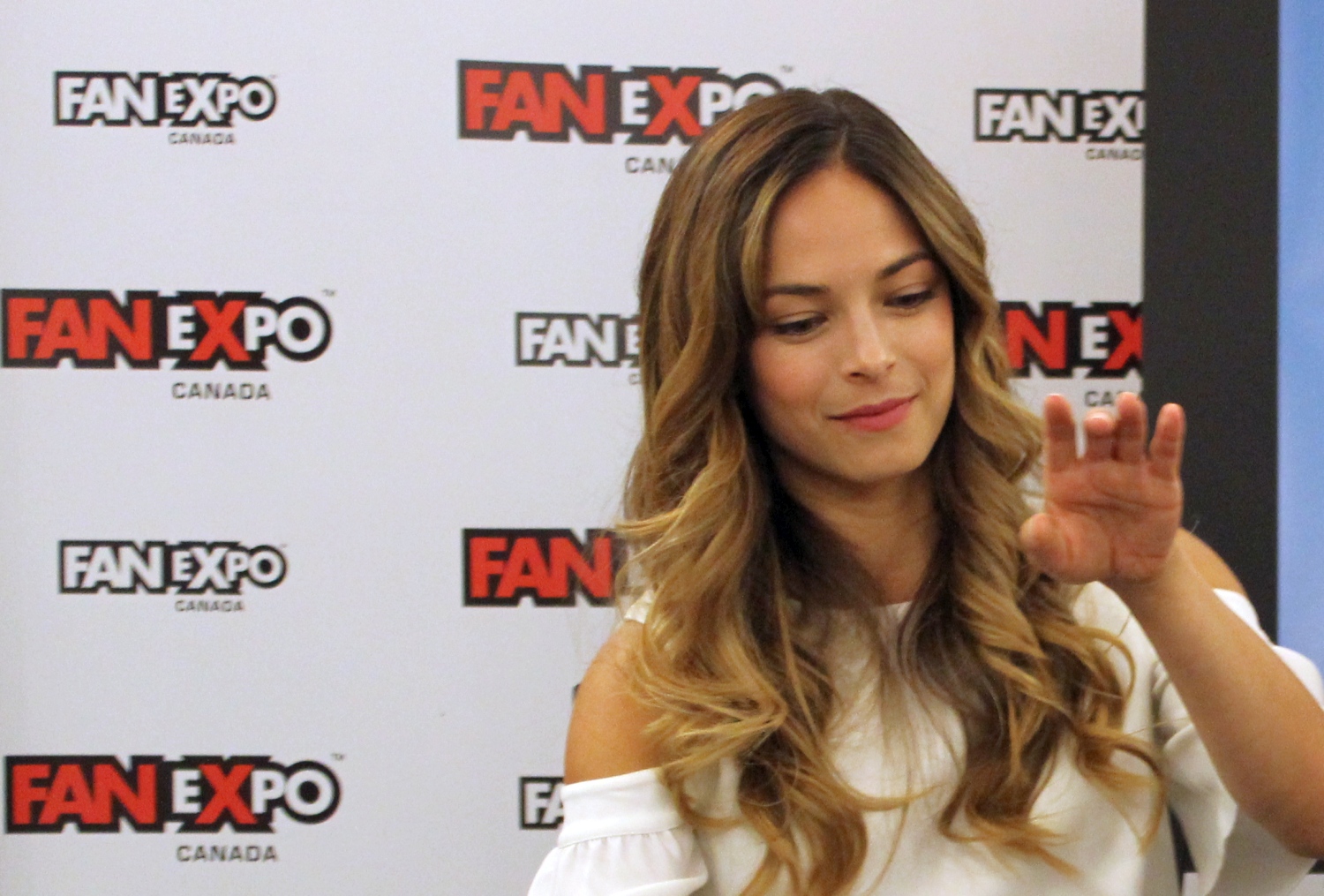 It was so fulfilling to see the heroes in the comic industry love their work, and look so happy throughout the con.
Toronto's fandom energy is beautiful! Even the Toronto Transit was bustling.
Batman villains and Wonder Woman were a popular choice amongst DC fans, and they did a bang up job with details. Powerful creativity!
As Wonder Woman said, "A BABY!" The floor was packed with the cutest fans!
Look out for more articles coming soon from Fan Expo Canada!